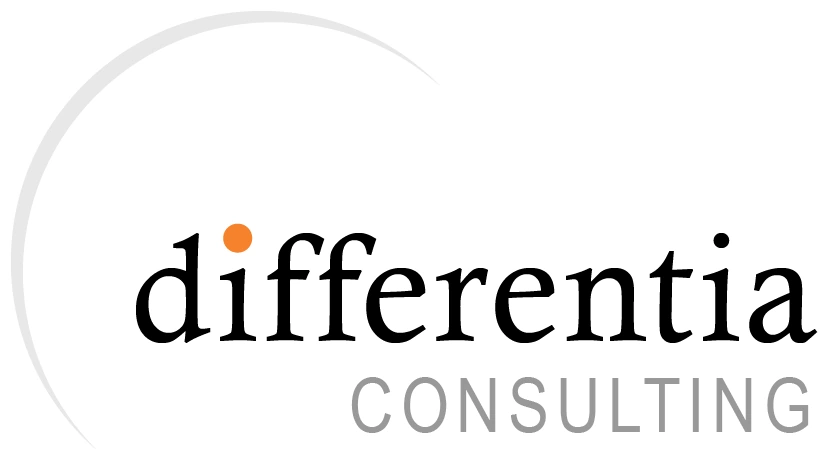 …making the difference since 2002
Differentia Consulting Winter 2022 Newsletter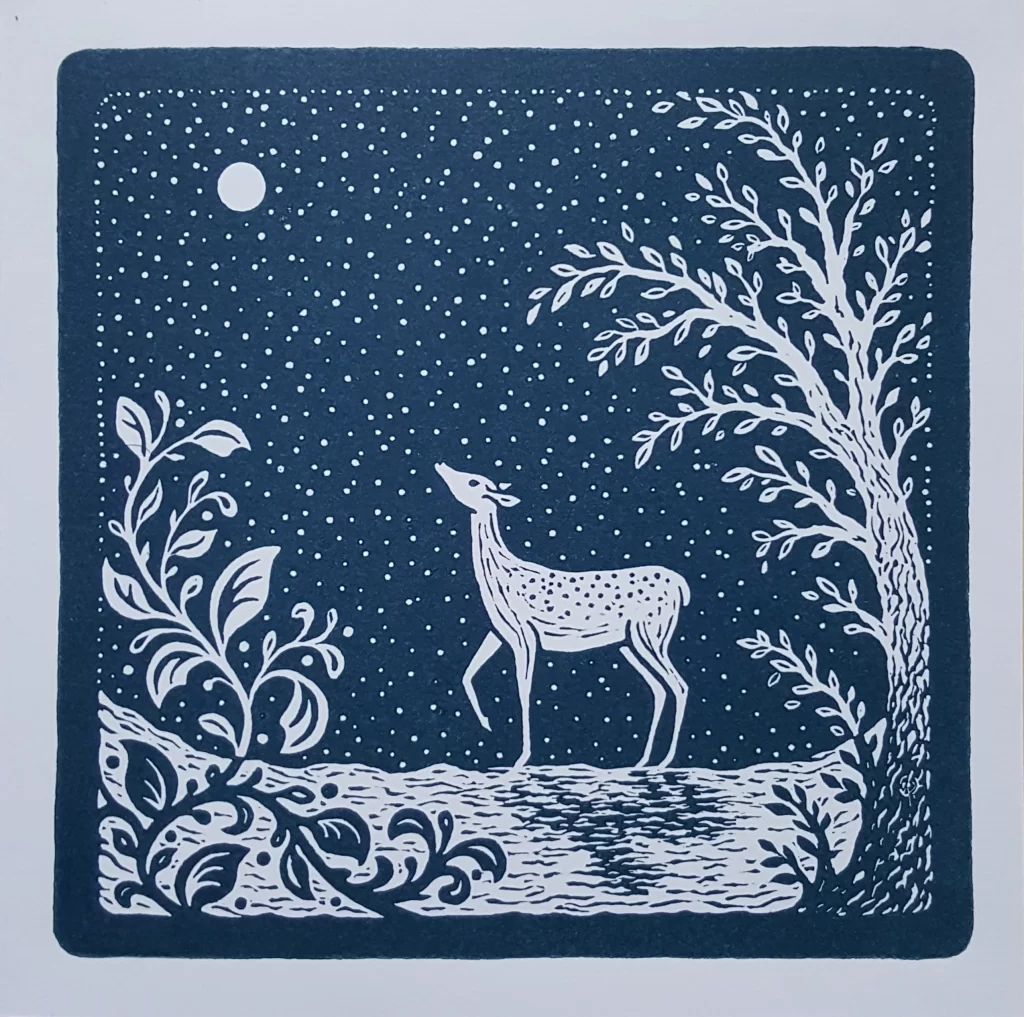 We wish you all a relaxing time this holiday season
and a peaceful New Year.
---
Moving towards an active and sustainable 2023
Welcome to the winter edition of the Differentia Consulting Newsletter 2022. As we approach the end of 2022, Differentia Consulting would like to thank you for your continued partnership and custom over the past year.
Active Intelligence and Environmental, Social, Governance (ESG) reporting are now more critical than ever before. For that reason, this edition will offer additional guidance in those areas. Including the latest updates, events, and focused pieces on how your organisation can lean into Active Intelligence and ESG in 2023.
Everyone at Differentia Consulting would like to wish you a relaxing time this holiday season and a peaceful New Year.

-Matt Parker, Marketing Manager at Differentia Consulting
Strategy
During any downturn, it is imperative to fully control the type of decisions that are driven by data. Qlik has introduced the term 'Active Intelligence'; optimising the value that can be extracted from data as part of a hyperautomated, mature data eco-system. At Differentia Consulting we simplify the outputs of this approach by utilising the 'Five Rights of Active Intelligence'.
The 'Five Rights of Active Intelligence' ensure that data should be available to answer specific questions:
Using the right information
Shared in the right place
Delivered at the right time
In the right format
To the right person
When faced with a question that requires multiple data sources or responses to answer it, an Active Intelligence solution will enable the right person to make the best possible decision in any given circumstance or situation.  
2023 will be a focus year for ESG reporting and compliance as organisations deploy systems to monitor, measure, and manage their environmental, social, and governance obligations, in particular for sustainability. The impact will be felt most where ESG reporting is required on two fronts: to satisfy not only investors but also audit requirements. As a result, many organisations will need to deploy solutions to manage ESG requirements. Differentia Consulting offers solutions for both ESG reporting and ESG management across your supply chain.
2023 is also going to be another year of IT skills shortages and Differentia Consulting has pledged to keep its services available on an hourly basis where possible to help clients with their short term needs. If you would like to discuss how we can help you provision or even fully manage your data pipeline and analytics solution we are keen to hear from you.
Transparent and sustainable supply chains
Demand will continue to increase for more transparent supply chains. Buyers and investors will not only scrutinise your organisation's ESG reports, but will also review your supply chains' ESG scores.
As an example, you might acquire your supply of apples from a local market to achieve a high sustainability score. However, if the market trader actually flies your apples in from China and then drives a few hundred miles to the market with them your score will be greatly impacted.
When investing in products and services, evidence from the entire supply chain will be required at the point of decision. For each link, there will need to be a demonstration of energy efficiency that is supported by more sustainable technologies.
Furthermore, social and governance policies will need to be consistent throughout your supply chains. Your organisation might be on top of its HR and security policies, but it falls on you to ensure that the same can be said for the rest of your supply chains.
The entire process of your operations is now open to scrutiny, and so next year you will need to manage them to compete.
Active Intelligence for next-level customer service
When we talk about Active Intelligence there is an emphasis on how it will help an organisation and its business users to innovate and compete, but the positive impact on its customers is largely ignored. At Differentia Consulting we believe that Active Intelligence can breathe life into your customer service.
Line up, line up
What problem can garner resentment at the start of any experience? A long queue. Whenever there is a surge of custom, your staff can become overwhelmed. Ideally, you would have modelled past data and predicted when queues are likely to form, but that's not always possible when there are too many or unaccounted for variables at work…
Imagine if on busier days your car park camera systems that are continuously monitoring activity levels could automatically send an alert to employees in the form of a text or notification and ask a simple yes/no question if they would like an earlier shift. Or in an approach similar to theme parks, the format and flow of the venue could continuously change (guided by Active Intelligence) and adapt based on the number of people present to prevent long queues and waiting periods. The famous Disney castle was placed in a prominent position to keep foot traffic moving as guests entered Disney Land, with Active Intelligence you will know when to activate your own features to keep your customers moving (digitally or in person). Common customer relationship problems can be solved when you are utilising Active Intelligence.
Do you treat your customers like VIPs?
Customer service speaker Geoff Ramm authored the book 'Celebrity Service'. In essence, it outlined how an organisation can improve its level of customer service by imagining customers as stars of the stage and screen. This leads us to…
If you were delivering a package to your favourite celebrity would you say, "It will be there at some point between 12 and 6?" Or would you go out of your way to find and tell them the most accurate and precise time possible?
When you utilise Active Intelligence, it's not only your organisation that reaps the benefits but also your customers. Providing the latest tracking data and updates enables customers to make provisions and better plan their day. No more waiting half a day for a shipment that may or may not arrive.
Be active, not ambiguous
A reason for not providing your customers with Active Intelligence might be to hide behind ambiguity. "It's on its way. It's processing. Your delivery is in transit…" thinking that if the customer does not know how long they will have to wait, there will be fewer objections. Customers prefer honesty and transparency to ambiguity because then they can manage their expectations and plan accordingly. Ambiguity creates stress (the feeling that arises when you are doing one thing when actually you want to be doing something else) because it makes it impossible for the customer to act.
Yesterday's news
After ambiguity, some of the greatest customer service-related confusions result from systems delivering stale data. This includes the embarrassing situation where a customer has contacted you directly for an update, but afterwards, your systems persistently send out historic messaging that fails to reflect the latest information that was delivered in person, causing all kinds of confusion. Even worse a customer might act on the faulty information and make a time commitment (such as a five-hour journey). However, if your customers also had access to Active Intelligence, everyone would be on the same page.
Help your customers become more innovative
Everyone can benefit from Active Intelligence, both organisations and their customers.
You owe it to your customers to provide them with the gift of Active Intelligence.
---
Qlik News
According to the IDC Data Culture Web Survey (2021), "Just 44% of organizations believe they have enough data to make decisions." When your organisation relies on passive BI (historical data) your team members will be less likely to make the right decision in the business moment, than an organisation with an Active Intelligence capability.

To further improve their Active Intelligence and real-time data, this year Qlik has unveiled: Qlik Cloud Data Integration. An offering that allows organisations to integrate many different data sources into Qlik Sense SaaS or the analytics platform of your choice. 
Our Customer Success Manager, Stuart Wannop revealed that a majority of businesses he discussed QCDI and change data capture with (he estimated 70%) replied that they don't need real-time data yet.

Your organisation might not feel like it needs real-time data, perhaps that seems excessive and an hourly update is enough. However, with Active Intelligence there will be more historical data available for analysis and modelling.
An Active Intelligence solution captures changed data and keeps a historical audit of the changes to your data. Which is a lot better suited for historical analysis. With ML tools, ready when you are.


Qlik was featured once more on the 2022 Gartner Magic Quadrant for data integration platforms. A measure focused on providers that transport the specific data needed for decision-making to the end users at the right time.
Qlik Sense SaaS Updates and Features
Qlik has focused on ensuring its SaaS capability remains world-class and meets the stricter requirements of its users. Since our last newsletter, there have been many notable updates.
Qlik Cloud Updates:
Qlik Cloud now allows you to use Customer Managed Keys (CMK) to bring your own key (BYOK) as an encryption option for your tenant (new tenants only) to secure data at rest within Qlik Cloud.
Encryption with CMK is applied at the tenant level. Tenant admins can configure tenant encryption to use a CMK. Qlik Cloud supports the following Key Management Service (KMS) providers:
Qlik Internal KMS (Default)
Amazon Web Services (AWS) KMS
Qlik Sense SaaS reporting services have been extended to deliver multi-sheet files of up to 40MB. In addition, other areas that have been updated include:
Auto ML (Machine learning on Qlik Cloud)
Qlik Data Lineage and Impact Analysis
Qlik Application Automation
Qlik Insight Advisor: Natural Language Insights
Qlik has recently introduced a new, natural language object in Qlik Sense SaaS that can be added directly to dashboards and applications to deliver AI-generated insights. This capability extends Qlik's NLG capabilities beyond the Insight Advisor experience, allowing a much broader audience of Qlik Sense users to benefit from narrative interpretations and readouts when exploring in dashboards, boosting data literacy and delivering improved data storytelling.

This is a late entry from our Customer Success Manager, Stuart Wannops' favourite Qlik Sense SaaS feature of 2022: Qlik data load editor; Managing Script History. With the ability to manage load script history, we can:
Create / Delete new script versions.
Rename Versions
Restore Versions
Download script from a point in history
Furthermore, in Q1 2023, you will also be able to collaborate on apps in shared spaces without having to change the "App Owner". Anyone who has appropriate permissions in the shared space will be able to access the Data Load Editor regardless of the owner.
For a full list of updates see SaaS Change Log
What's Next
New Straight Tables
KPI: Image Background and Tooltips
New Pivot Table
New Layout Options
Less Restrictive Grid / Overlapping objects
Side Panels and Overlays
Chart Enhancements
Font styling on titles, headings etc.
More data points on scatter and line charts
Bar chart label options
Map font styling
Enterprise Reporting
Advanced Report Authoring
Paginated outputs in XLS Format
XLS Distribution from Qlik Cloud
Pixel Perfect Report Creation from Cloud
Migrate NPrinting Report Templates to Qlik Cloud
Task Management capability
Application Automation
Improved monitoring & observability of automations
Qlik AutoML
Collaboration and Sharing of Automations (Shared Spaced)
Qlik Data Files (QVD's)
Connectivity Improvements
Qlik Data Services
Image and Chart Distribution to Teams / Slack etc.
Qlik Sense on Windows
Qlik Sense
Formatted export to Excel (February 2022)
Set expressions tutorial (February 2022)
Scripting help improvements (May 2022)

Visualisations and dashboards:
Improved management of variables (February 2022)
Label colouring on maps (May 2022)
Regression lines on scatterplots (May 2022)
KPI background colour and new icons (May 2022)
Styling panel for bar and Pie charts (August 2022)
Qlik NPrinting (May 2022)
Support for Windows 11
Support for Windows server 2022
QlikView 12.70 and Qlik Sense August 2022 compatibility
Qlin NPrinting repository service (PostgreSQL) updated to version 13.7-1
Qlik Sense on Windows (QSOW) and QlikView
QlikView 12.70 Release (October 2022).
.Net services upgraded to 4.8
Email alerts for tasks, added the possibility to also include tasks that finish with warnings.
Log collector tool, developed by the Qlik support and integrated into the QlikView management console. Qlik web connectors now included (from May 2022), Office 365 SharePoint now supports SharePoint lists and views (August 2022).
Support for AWS IAM Credentials with Amazon Redshift (February 2022).
---
Differentia Consulting News
We continue to evolve, to achieve our strategic objectives, allowing our partnerships to extend to tools and solutions that meet the requirements of our clients.
MariaDB

Differentia Consulting have partnered with MariaDB. Here is a video summary where Kester from Maria DB explained where you might find MariaDB and how it could help your organisation. With Qlik's Active Intelligence platform and MariaDB, Differentia Consulting customers can easily migrate data from any legacy database source, including Oracle and Microsoft SQL Server, to MariaDB Enterprise Server, MariaDB Xpand distributed SQL database or MariaDB SkySQL cloud database service, delivering business-ready data at a fraction of the cost of legacy databases.
Following Qlik's transition to a fully cloud-enabled Active Intelligence platform; including Qlik Cloud Data Integration, Differentia Consulting needed a solution to help clients reduce their data fabric growth challenges. Differentia Consulting's MariaDB partnership allows users to service multiple application data use cases, for less. The addition of MariaDB and SkySQL expands our portfolio of disruptive, Lean IT technologies. MariaDB

Adrian Parker, EVP Strategy and Operations
Differentia Consulting on G-Cloud

We would like to inform our public sector customers that Differentia Consulting is listed on DOS 6 and G Cloud 13.
New Qlik accreditation badges
Qlik has released new specialisation badges in Cloud analytics, Data Integration, and AutoML. Differentia Consulting team members have been busy earning these badges to offer you the most informed level of service.
---
Customer Care Notices
Thanks for customer day, success, ESG
Our Customer Care team were very excited to have the pleasure of the company of many of our clients at our recent StressFreeQlik customer day, meeting face to-face for the first time for many.
Furthermore, we are happy to report the delivery of a complex ESG reporting solution to one of our global clients, using Qlik and Inphinity Suite. In addition, we have been working closely with our partner Cyferd to support the delivery of its ESG solution and platform to our clients.
We are already busy planning activities for updating our managed services propositions for 2023 and beyond, which will also include enhanced cross-platform data pipeline provision capability and services (currently AWS and Azure).
Holiday Season Cover
Technical Services and Support cover is in place during the extended freeze/holiday season, except bank holidays, which starts 19th December however we request that clients not to book upgrades during this time.
Our delivery consultants will be having a well-deserved break.
Services will return to normal from 3rd January 2023.
Software and Services Price Increases from January 2023
New customer pricing comes into effect from the 1st of January 2023, across almost if not all our vendor products, including maintenance and services*. If you want to purchase new products, licenses or services before the end of 2022, there is still time. Please contact your AM, SDM or Customer care rep for details and to support you.
*All new Differentia Consulting services engagements, that are not prepaid or subject to contract, will also be impacted by a small increase – below the rate of inflation.

---
Be Smarter About Inflation
Differentia Consulting has put together some practical ways that you can save money and leverage your investments with us:
New Qlik licenses? Ask Mari, and the Customer Care team that looks after your organisation.
Analyzer Capacity licenses
Analyzer Capacity licenses have been in Qlik Sense for a while, but they remain a smart choice for occasional or 'casual' users.
With an Analyzer Capacity license, you purchase minutes per month in packs, each pack contains 1,000 minutes, and they are consumed in session increments of six minutes (no time is spent while idle), which can be distributed amongst your staff. This is a practical cost-saving alternative to investing in a full Analyzer license, which only one unique user can use. With a Qlik Analyzer Capacity license you can increase your Qlik footprint for a minimal investment.
Qlik Capacity Entitlement Analyzer
Differentia Consulting can implement Qlik's Entitlement Analyzer, a recently introduced application that allows you to monitor how the time in your capacity licenses is being spent, specifically who is spending the minutes. You might have one colleague who consumes 80% of the month's minutes and five others who consume the remainder. Instead of purchasing each user their own dedicated Analyzer license, the Entitlement Analyser application will immediately inform you who needs one by highlighting who spends the majority of your minutes. This can save you the expense of dedicated Analyzer licenses on more casual users.
If you would like Differentia Consulting to install Capacity License Analyzer, or have more questions about Analyzer Capacity licenses please contact us.
Smarter Buying: Differentia Consulting Prepaid Hours
When purchasing hours with our managed services team it can work out as more cost-effective if you prepay instead of paying by the hour. Extend this further with an annualised contract to increase savings potential.
Be Trained by Differentia Consulting
Differentia Consulting remains your best option for bespoke world-class Qlik training. When it comes to enablement we can offer training that is tailored to your specific requirements. We continue to be an incredibly cost-effective choice.
Qlik Skills TopUp: Utilise Qlik Continuous Classroom
If you are looking for a general overview or skills top-up for Qlik products and data literacy for your team, you should talk to us about the Qlik Continuous Classroom.
When it comes to data literacy training, Qlik Continuous Classroom remains the most cost-effective way to teach an organisation about data literacy and how to use Qlik. The training is completely self-paced (perfect for empty blocks in people's calendars), and includes certification tests.
If you would like to get the most out of Qlik Continuous Classroom, and for us to help manage your data literacy initiatives, please get in touch.
Differentia Consulting's Application Management Solutions
Has inflation left you understaffed and lacking resource?
Differentia Consulting's Managed Services team can provide you with the resource you need, as and when you need it. From managing your applications/hosted solutions to development and support, we've got you covered. If you need us, we are only a phone call away: +44 (0)1494 622600
---
Events
At Differentia Consulting we do our utmost to ensure that our events reach the right people. If you have a particular subject interest for events, let us know, and we can tailor the events that we deliver to you. Contact [email protected]
QlikWorld 2023 – Save the Date
QlikWorld 2023 will be in Las Vegas in April and is advertised on our events page and will be a great opportunity for clients to become fuelled by the incredible platform changes that Qlik has made to help deliver world-class data pipelines and Active Intelligence for a growing number of use cases. Hear more about what to expect from Stuart Wannop.
Qlik Customer Day Spring 2023 – call for speakers
For those not able to attend QlikWorld we will be hosting a late Spring Event, the details of which will be published on our home page early in the new year.
Please contact us if you would like to speak, and share your story.
ESG Week 13th-17th February
Every lunchtime during the 3rd week of February, Differentia Consulting and our partner Cyferd will be hosting focused sessions on ESG. Featuring a look at Differentia Consulting's Smarter.ESG, how Cyferd customers are utilising the Cyferd platform for their ESG reporting, and how to further expedite the process by using Inphinity.
Contacts
*For marketing enquiries, please contact Matt (Matthew Parker), at [email protected]
Stay Updated…

Networking Opportunities
Differentia Consulting strives to encourage a supportive Qlik Community where we can share and support one another. Whether this is through events or direct introductions, please contact our Head of Customer Care to learn more: Mari Vartiainen, [email protected]
Social Media
To stay up to date with Differentia Consulting news, please subscribe to our YouTube channel:
https://www.youtube.com/@differentia.consulting – we add new videos weekly and have split the content into meaningful playlists.
You can subscribe to Stuart Wannop's playlist: https://youtube.com/playlist?list=PL5AaToO54hqZCIywjNTOBkk5LxCqWrlG4 for video content about Qlik Sense SaaS news, as well as analytics for sports.
Follow us online
https://twitter.com/DCLUK
https://www.facebook.com/differentia.consulting/
https://www.linkedin.com/company/differentia-consulting/
https://www.differentia.consulting/news/
https://www.differentia.consulting/feed/ (RSS feed)https://twitter.com/DCLUK
https://www.facebook.com/differentia.consulting/
https://www.linkedin.com/company/differentia-consulting/
https://www.differentia.consulting/news/
https://www.differentia.consulting/feed/ (RSS feed)
Recommended LinkedIn groups
Qlik Application Platform Global User Group – https://www.linkedin.com/groups/72977/
With over 35,000 members, this independent worldwide group was created to help members connect with other Qlik professionals.

Qlik Application Platform Global UK User Group – https://www.linkedin.com/groups/1882895/
An independent UK User Group, for Qlik customers, partners, consultants and users, and those interested in the Qlik analytics platform product set.

Qlik and SAP – https://www.linkedin.com/groups/1891998/
This SAP & Qlik group is a place to share, learn, and network. Discussions can cover all aspects of SAP and Qlik QDI, and Qlik QDA platforms.
Recommended Qlik Community feeds
Qlik has consolidated much of its information, including self-service support information to the https://community.qlik.com site and we'd recommend that you subscribe to some of their feeds – in particular the Support Updates Blog.
Contact us
You can reach Differentia Consulting on the contact details below:
Email: [email protected]
Telephone: +44 (0) 1494 622600
Web: www.differentia.consulting
Your New Contacts and Contact Updates
Please tell us if you have changes with regards to the following contacts that we need to retain to do business:
– Primary point(s) of contact – you/your Qlik Champion(s)
– Support contact(s) including point of escalation, and any planned email domain changes
– Training contact(s)
– Development contact(s)
– DPO/CISO (Needed for DPIA need assessments)
– Purchasing contact or department email address to send quotes/tender responses etc to
– Accounting contact or department email address to send invoices etc to
– Maintenance contact(s)
– Software subscriptions contact(s) – for renewals processing
– Other relevant contacts you would like us to contact or have on file e.g., your line manager to contact in your absence.
---
Closing
At Differentia Consulting we would like to thank you for twenty years of partnership.

We sincerely hope that the winter Differentia Consulting Newsletter 2022 has been insightful with regard to utilising Active Intelligence, and planning your ESG strategy and compliance for 2023. If you have any feedback, or would like to know more about a particular topic, please contact us at [email protected]
Until our next newsletter, stay smart.
Social Media and Communication – Opting out/Unsubscribing
You can opt-out of our non-service-based communications at any time by clicking the 'unsubscribe' button at the bottom of any marketing email you receive or modify your preferences by emailing: [email protected] .
Please note that if you opt-out of any of our communications, we automatically unsubscribe you from all non-contractual marketing communications. If you wish to receive specific communication types only, e.g., newsletters, event invitations etc, please email us to update your preferences.