TravelTime Prioritises Time, Not Distance for Your Key Geodemographic Decisions
Drive behavioural changes to facilitate your ESG targets
TravelTime Prioritises Time instead of distance for your key geodemographic decisions within your hyperautomation strategy to drive behavioural change as we seek to reduce our carbon footprint.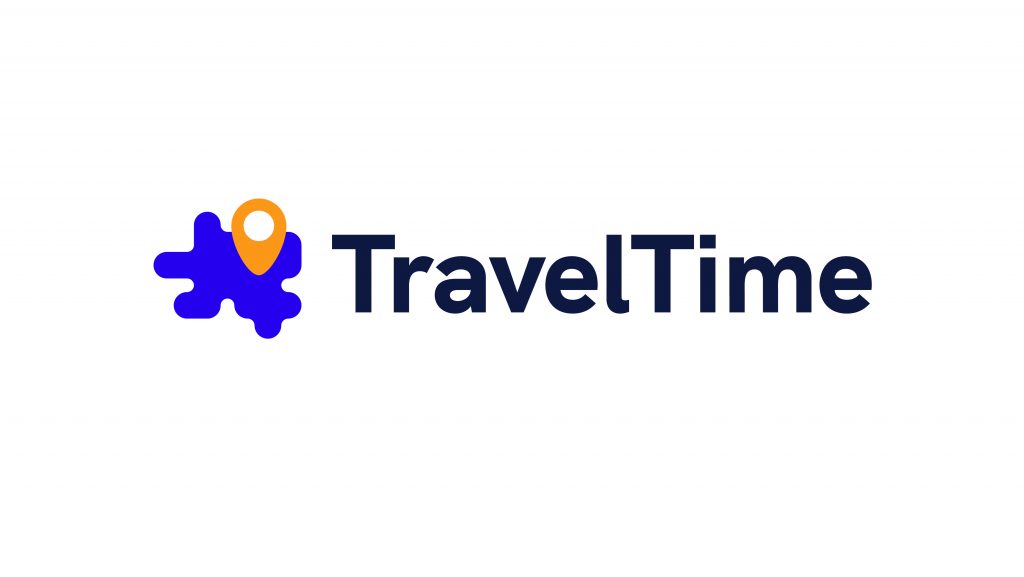 If the measure used by your system is distance, but a more appropriate measure would be time, then you need TravelTime.

Adrian Parker, SVP Strategy and Marketing at Differentia Consulting
The way we speak about locations in our everyday lives is not how location data is processed and displayed online. We use time in our everyday lives to compare locations. Any consumer-facing app or method of location analytics using distance is misaligned with how real people understand the world of travel.
We can't use distance to tell us how easily you can reach a location because a mile can take 5 or 50 minutes. It all depends on the chosen transport modes and the time of travel because we're at the mercy of transport networks around us.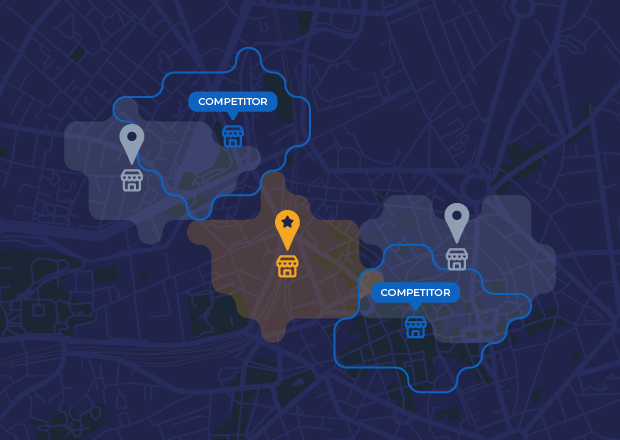 For a pizza delivery business planning a, "You will receive your pizza within thirty minutes or else it's free," guarantee they need to know the time it will take to reach potential customers, not the distance.
We can't only use drive times as it ignores the fact that over 60% of the world's population live in cities, places where public transport is a far more common way of travelling.
In our day-to-day lives, we use travel times rather than straight-line distances to navigate the world around us.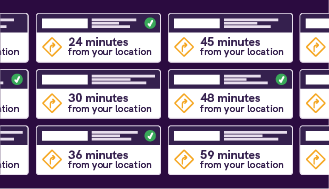 TravelTime is an API and set of plugins that can calculate travel times to many locations within milliseconds. By mapping multi-modal transport data in 50 countries, we can instantly return thousands of travel times for public transport, driving, walking, cycling, or any combination of modes.
The high-performance API puts the power of mobility behind everything you do. Whether that means calculating travel times to hotels, jobs, or properties on consumer-facing apps or analysing geospatial data when deciding where to locate a new office, retail site, or hospital.
TravelTime's mission is to humanise location data. Whether it's showing travel times on a consumer-facing app or providing insights for a large project we want every single location-based decision to be made with mobility in mind. The world needs to process and display location data in a way that reflects how we use the world around us in our everyday lives – using minutes not miles. (www.traveltime.com)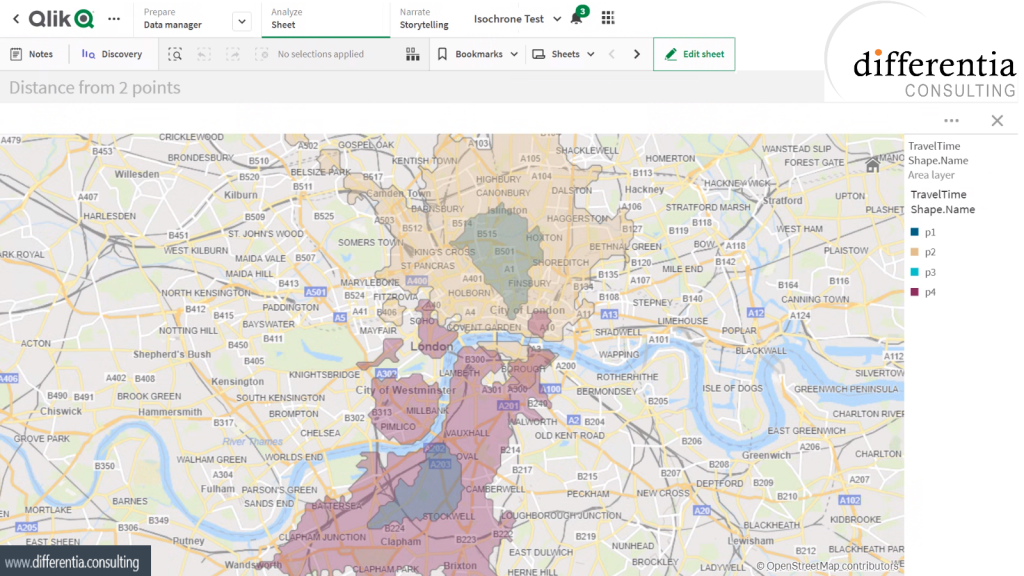 TravelTime fully integrates with Qlik.
TravelTime also has a set of web plugins for more specific planning and understanding:
TravelTime Search
TravelTime search helps consumer-facing apps and websites deliver the best location-based search experience. It powers searches for home and job searches, and also in the healthcare sector.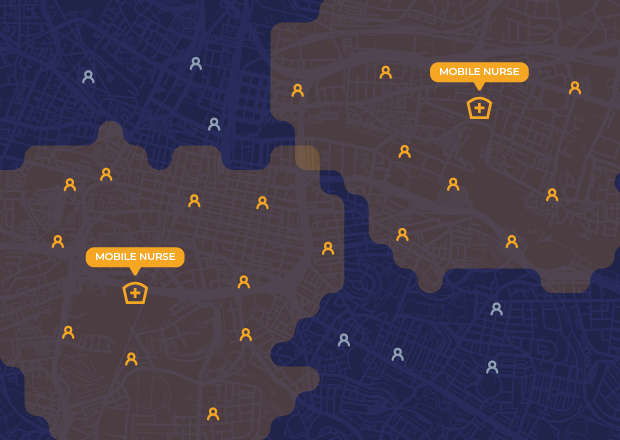 TravelTime Analytics
TravelTime Analytics helps businesses make smarter location-based business decisions. It's used by commercial real estate companies, for example, to select sites for offices, retail, healthcare or logistics. It's also used for territory mapping, field routing optimisation, geofencing and advertising.
TravelTime
Differentia Consulting are a Qlik Elite Solution Provider offering full life cycle services and complementary business discovery solutions, including TravelTime.
Call us on +44 1494 622 600 or email: [email protected]
TravelTime