Doorda
Doorda is a leading UK provider of aggregated and augmented  Open Data solutions.
Doorda provide trusted data, on demand, which allows organisations to drive unique competitive advantage by accelerating insight and innovation.
Consolidating and standardising thousands of datasets into one self-service Cloud Platform, Doorda allow partners and customers to focus immediately on analysis and insight while avoiding the repeated cost and risk of finding and preparing data.
Doorda produce unique datasets within broad, interlinked categories by processing and consolidating up to date, trustworthy data from original sources such as HMRC, Ordnance Survey, Land Registry, Local Authorities and Companies House:
Businesses Directors, fines, regulators, …
Properties Price, type, rateable value, …
Demographic Income, spend, census, …
Trade Company activity, tariffs, volumes, …
Commercial Locations Business rates, owner, occupier, …
Health GP survey, prescriptions, mortality, …
Data is accessed, grouped and linked by postcode, address and company number, which also allows easy integration with existing internal data.
The reliable, scalable and secure Cloud Platform has a comprehensive data catalogue underpinned with business explanations. Direct data access is via API, hosted database query or bulk extraction.
Typical uses
Customer segmentation & targeted marketing
Know your customer
Analysing business risk & opportunity
Retail location planning
Health analysis for insurance models
Underwriting risk reduction
By vertical
Finance Expanded business view including associated risk data
Insurance Underwriting upsell and cross sell, automated form completion
Pharma Illness prevalence by location, prescriptions issued
Healthcare Local care capabilities, GP targeting and evaluation
Utilities Consumption by social demographic and postcode
Retail Marketing to high income purchasers, understand spend
Government Cross sector health and social demographic comparisons
General Modelling of potential trade risks and opportunities
Doorda provides instant access to Open Data without the pain.
The unique and flexible solution connects any Open Data source. This provides the ability to have enhanced and granular analysis of your data. Doorda's core or bespoke data packages allow clients to include multiple Open Data sources relevant to their business and extend the value delivered from their big data projects.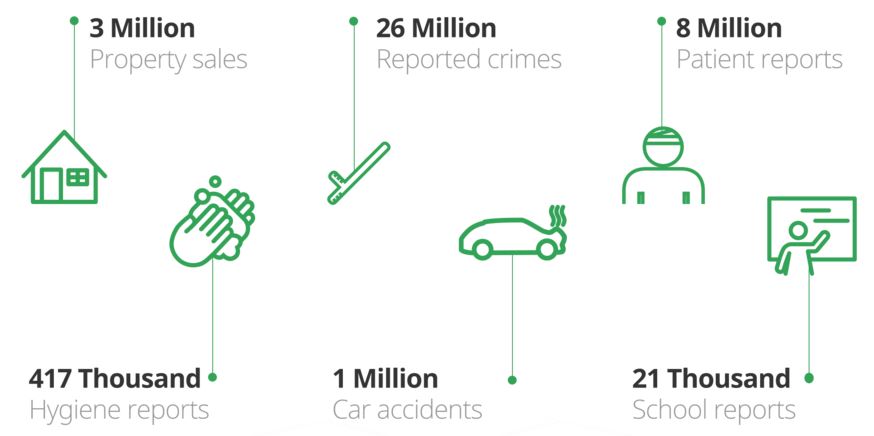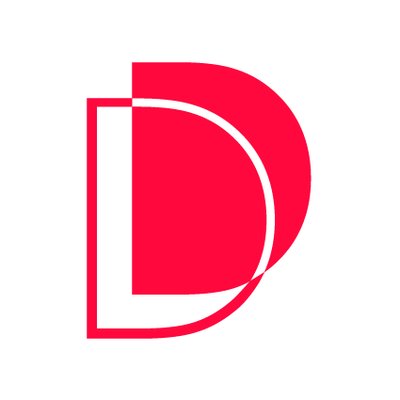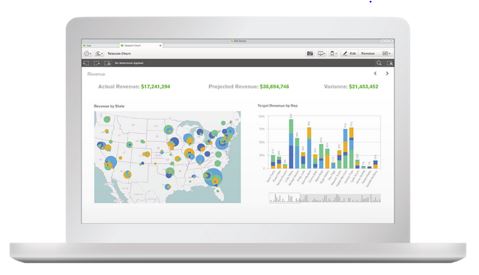 What makes Doorda so unique
Navigate with geo-location mapping – it's unique and innovative engine simplifies complex queries delivering answers in minutes rather than days.
Interrogate with your existing analytics tool – Directly interrogate it's unique reference dataset to export data for customised mash-ups.
Make sense of connected and refreshed data – The platform saves you time and effort by monitoring and updating your datasets.
Qlik and Doorda
Doorda can be used as an open data source for the Qlik Analytics Platform. Basic integration with QlikView and Qlik Sense can be extremely easy to achieve, with more in-depth integration working on a per-user-case basis.
Combine the unique power of both platforms and learn how to manage both data and documents in the hybrid world of on and off premise (Cloud). This enables improved decision making capability as well as reduced cost of ownership. It's connection with Qlik will provide interactive, user-friendly business discovery applications with all the data you need to run your business. These user-friendly visualisations provide interactivity previously not possible; enabling business discovery with the combination of open data from a trusted source.
Alternatively please contact us at [email protected] for a demo or consultation.
Start your Analytics journey with Doorda and Qlik
Differentia Consulting are a Qlik Elite Solution Provider offering full life cycle services and complementary business discovery solutions.
Call us on +44 (0) 1494 622 600 
or email 

[email protected]