Qlik for Higher Education
Business Discovery for Education
Improve tracking and reporting of student registrations, examination performance, and workforce effectiveness. Track leading indicators to adjust operations to market changes and resource requirements. Deliver improved marketing return on investment by enhanced visibility of recruitment performances. Reduce operational costs through improved financial reporting and procurement efficiency.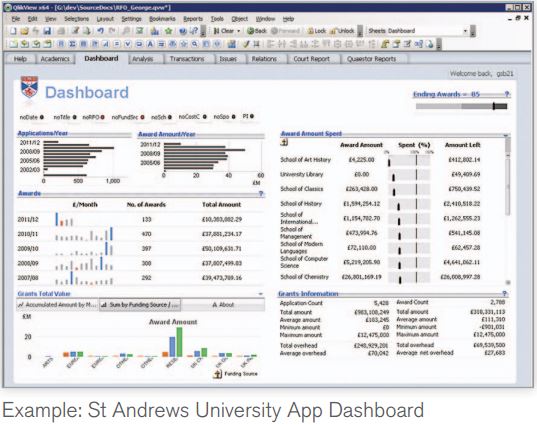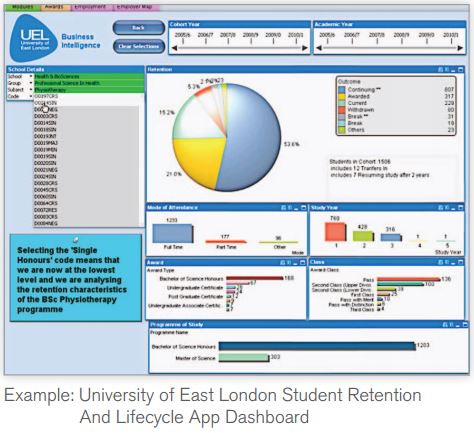 Making your data a competitive advantage
Schools, universities, higher education bodies, charities, libraries, and museums are under pressure today to maximize effectiveness on ever reducing budgets. Competition between these institutions is at an all-time high forcing management to focus on increasing enrolment and registration whilst controlling costs. The QlikView Business Discovery platform unlocks the answers that improve business decisions around enrolment, registrations, finance, suppliers, employee performance and more that directly impact business performance by making information more easily accessible to a wider audience.
With the Qlik Business Discovery platform, leading education worldwide can:
Increase insight of student demand for services, timetabling, registrations, examinations and enrolment behaviors
Ease administrative and IT burdens associated with data analysis and reporting
Optimize procurement processes to minimize costs
Optimise marketing spend by providing improved visibility on recruitment return on investment
Improve people management strategies by providing analysis of workforce planning and effectiveness.
Increase operational efficiency and lower costs of registration service processes
Support estate management analysis
Start your HE Analytics journey with Qlik
Differentia Consulting are a Qlik Elite Solution Provider offering full life cycle services and complementary business discovery solutions.
Call us on +44 (0) 1494 622 600
or email

[email protected]