Qlik Sense Download, QlikView Download for FREE
FREE Qlik Sense Download, QlikView Download – Personal and Desktop Editions of Qlik's Stand Alone Clients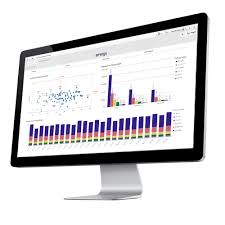 Your FREE guided analytics development platform
Seeing is believing. Try it now.
QlikView Personal Edition is not a trial product it is a full version of Qlik's powerful business discovery software.
Market-proven, leading BI platform
Supports the rapid creation of guided analytics applications
User-driven exploration and analysis
Provides more thorough comprehension and informed decision making
More than 48,000 companies worldwide trust Qlik.
Qlik Sense Desktop is a Windows application that gives individuals the power to create personalised, interactive data visualisations, reports and dashboards from multiple data sources with drag-and-drop ease. Discover more insights in your data in just 5 minutes.
Free for personal and internal business use
Drag-and-drop app creation and data loading
Multi-data source integration
Installed Windows application
Client Installation Instructions
Selected link will download an executable file to your PC
Once downloaded, run the .exe file
Follow the onscreen instructions
The default install location will be C:Program FilesQlikView or Qlik Sense
Once the installation is complete, QlikView/Qlik Sense is started via the Start menu. Start >Program Files >QlikView/Qlik Sense
For more information about how Qlik can help your business visit Differentia Consulting's Qlik or Smarter.BI sites