Savvy for Qlik Sense
Savvy adds non technical narrative
Savvy for Qlik Sense is an easy to use extension object or plug in that adds non-technical narrative to a Qlik Sense dashboard. Savvy makes anyone data-savvy by explaining complex data in simple easy to understand written language. Savvy saves you time, boosts your productivity and optimises your business intelligence ROI.
Graphs can show, but only words can explain! Start explaining today.
Qlik Sense does a great job of data aggregation, visualisation and making analysis easy for everyone, but what about written analysis? Business people spend a great deal of their writing: analytics reports, sales analysis reports, PowerPoints, emails to management explaining performance, etc. What if the narrative could be done for you?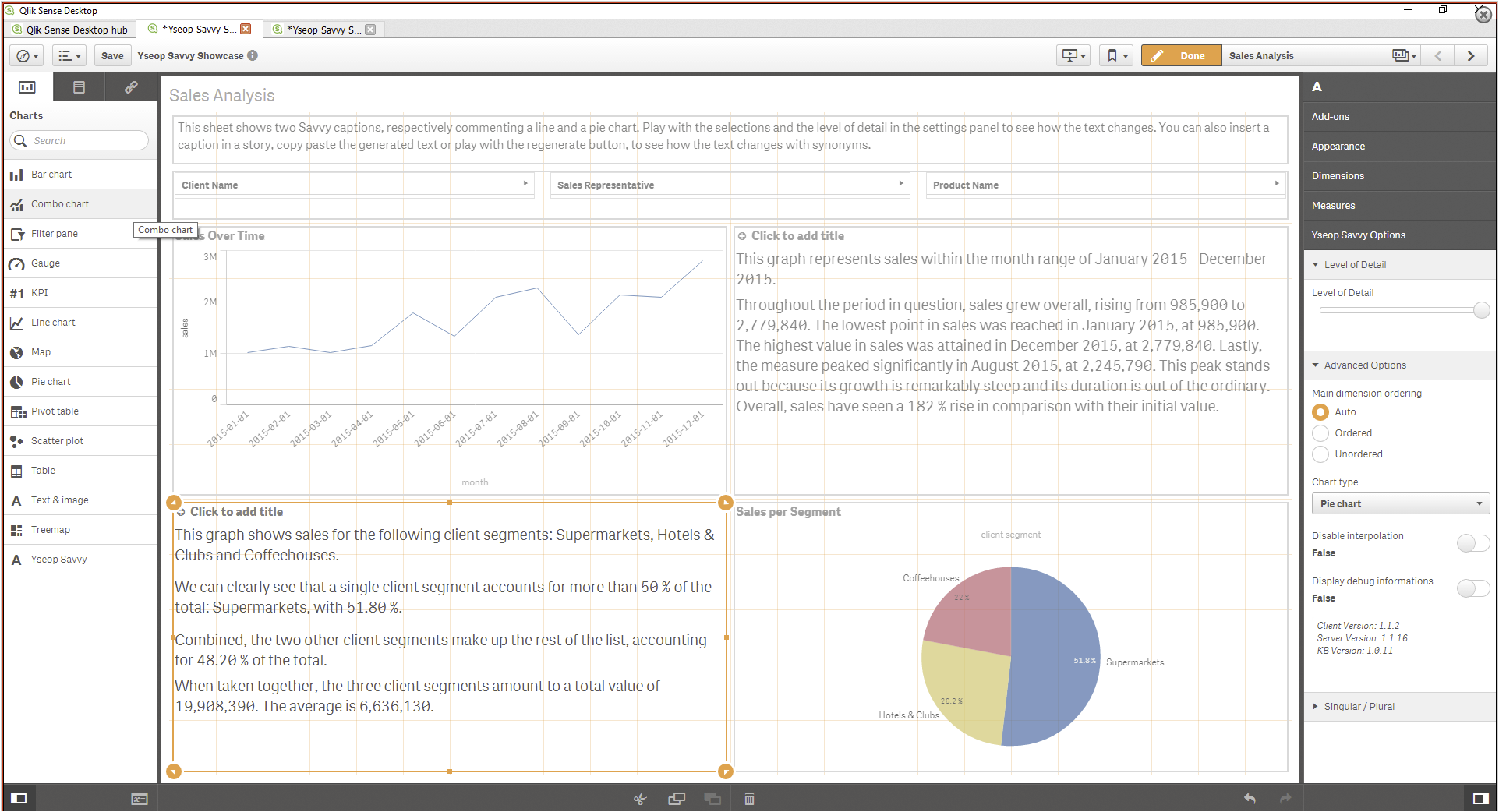 Savvy:
Benefits:
Real-time insights in written narrative that you can share across your business.
Saves you time. No need to wade through data and write explanations.
Boosts the ROI of your Business Intelligence overnight.
Features:
Summarize: Don't be overwhelmed with narrative, Savvy summarizes and highlights insight.
Simple Language: You don't want technical language, Savvy writes in language anyone can understand.
Secure: Savvy offers an on premise and personal cloud version so your data remains secure.
Getting started is as simple as 1-2-3:
Click and drop Savvy on a chart to get narrative
Hashtags:
#DataStoryTelling
#SavvyforQlik
Start your Data Analytics journey with Qlik
Differentia Consulting are a Qlik Elite Solution Provider offering full life cycle services and complementary business discovery solutions.
Call us on +44 1494 622 600 or email [email protected]