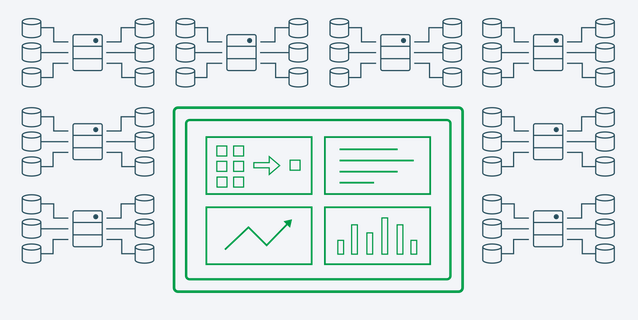 Intuitive management interface
Enterprises today need to rapidly integrate data and metadata at scale across heterogeneous environments for analytics. However, managing individual data flows across many endpoints can be extremely inconvenient, time-consuming and inefficient.
Qlik Enterprise Manager provides an intuitive management interface for Attunity data solutions. A graphical user interface helps you design, execute, and monitor Qlik Replicate™ and Qlik Compose™ tasks across large business landscapes.
An enterprise-wide replication console
Qlik Enterprise Manager simplifies the management of Qlik Replicate across the enterprise.
Design and execute batch loads and continuous change data capture (CDC) across all sources and targets through a single pane of glass.
Enable massive management consolidation across dozens of Qlik Replicate servers and hundreds if not thousands of heterogeneous endpoints.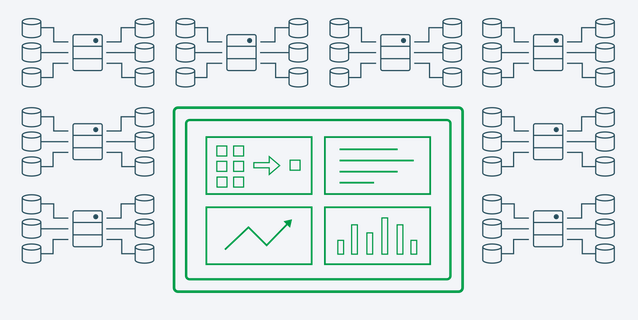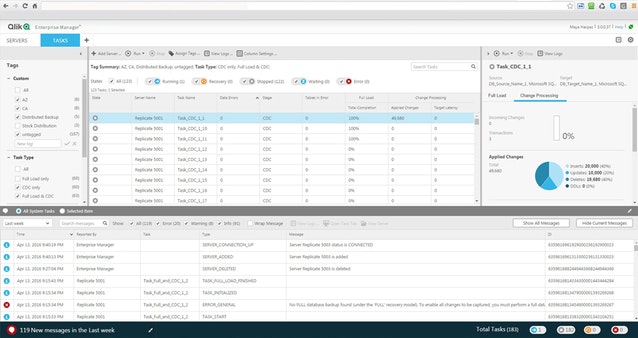 Monitor, analyse, and control
Track and analyse hundreds of replication tasks in real-time across your environment, pinpointing and resolving issues to meet SLAs.
Augment capacity planning and load-balancing decisions with intuitive historical charts.
Integrate with enterprise dashboards via programmable REST and .NET interfaces.
Automated data management and integration
Consolidate and study technical metadata (table/column names, data types, etc.).
Track end-to-end data lineage to improve compliance, governance, and trust.
Integrate with Apache Atlas, Hortonworks DataPlane and ODPi-standard frameworks for enterprise-wide discovery and reporting.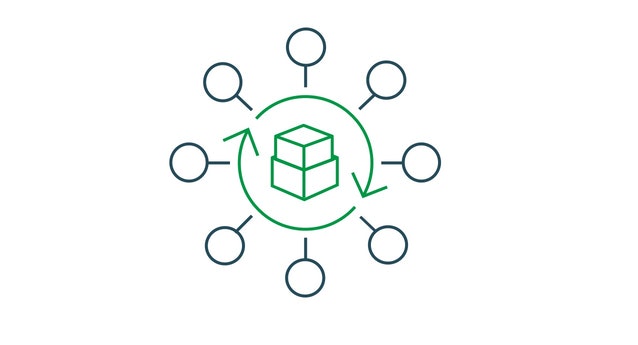 Beautiful
Easily engage, understand, communicate, collaborate and share data to any device with eye-catching and ready-to-use visualisations.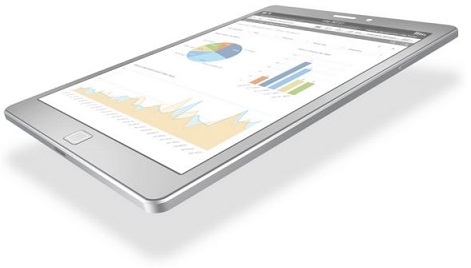 Start your Data Warehouse journey with Qlik
Differentia Consulting are a Qlik Elite Solution Provider offering full life cycle services and complementary business discovery solutions.
Call us on +44 1494 622 600 or email: [email protected]
Request more information or a demo