Utilise Arria NLG and Qlik to Drive Data Literacy by Generating Custom Narratives
Join Differentia Consulting, Qlik, and Arria to learn how Arria NLG can easily integrate with your BI dashboard to enhance data literacy and data-driven decision-making by instantly delivering narratives to explain your data.
Virtual Event: 31st August 2022, 4PM UK (11:00AM ET)
To the untrained data user, a dashboard can be overwhelming and susceptible to various interpretations. Arria NLG acts as a medium to improve data interpretation, decrease human bias, and deliver easy-to-understand insights complementing the interactivity of Qlik visualisations.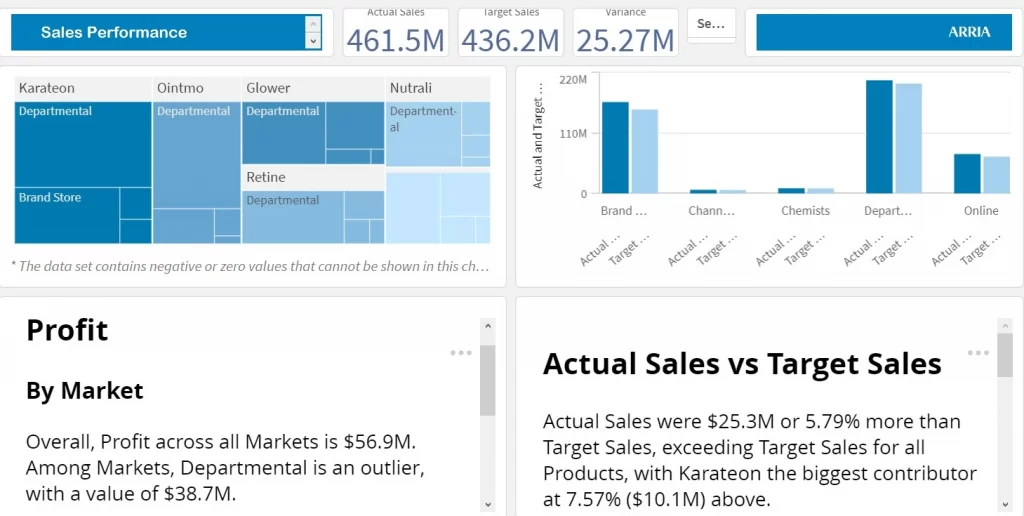 Combining Arria NLG with Qlik will reduce the risk of overlooking insights while acting as an impartial, text-based interpreter for your data and visualisations. Arria NLG provides a fast track to data literacy by providing users with instant narratives of their data. It's as if every employee had their own data scientist to talk them through their data (which frees up your actual data scientists to do what they do best).
Arria NLG will empower your employees to understand their data and make decisions faster. Having a virtual data scientist in the room during meetings will also reduce disagreements during data-led discussions. The sooner everyone is on the same page, the faster important decisions can be made.
Why Arria NLG and Qlik?
Qlik's visualisations are interactive, and Arria NLG generates new narratives as you make selections and interact with your visualisations; facilitating data literacy. As a Qlik user (Qlik Sense or SaaS) you care about drilling down to get specific insights, Arria NLG will narrate each step of your data journey so any user can fully comprehend what's changing, and why.
Prefer a private demo? Contact us at [email protected]