Intelligent Alerting with Ping
Intelligent Alerting: Ping – Intelligent Alerting offers offers you alerting capability anytime, anywhere. Ping Intelligent Alerting by RoxAI supports; trigger based alerts within Qlik Sense applications with both on-load and live alerts, that are rules based and scheduled enabling you to be informed.
In addition to Ping RoxAI offers Bot and other AI solutions.
Why do I need Intelligent Alerting?
Ping Intelligent Alerts help you manage your business by exception
The aim of every manager is to leverage data to increase business velocity and therefore business value.
Monitoring Measuring and Managing by exception is made easier with automated alerting tools that enable efficient communication of exceptions that require attention, actionable alerts. Differentia Consulting can help you deploy Qlik Sense with Ping to deliver more efficient and effective exception management, thus driving more business value with actionable alerts for functional CXOs and operational decision makers.
With Ping Intelligent Alerting, users can be notified only when the condition(s) that will trigger the application alert has been met, thus giving you more control of your business. To make alerts more intelligent context can be added to the source Qlik Sense application. This way Alerts whilst Actionable remain meaningful, urgent and important. Having an alert for a client that has paid is of no value unless there is context. For example "Alert me when I get paid for orders that are on credit hold so that they can be released" The idea is to tell you what you want to know, but sooner, so that you can act.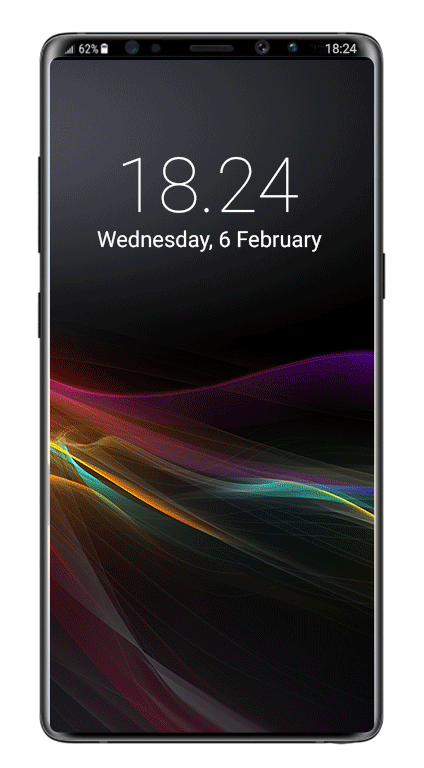 What channels can I receive Ping Intelligent Alerting from?
You can configure intelligent alerts to send via various channels including;-
email
Teams (Skype for Business)
Mobile iOS/Android "Ping" application
Slack
API
What type of Intelligent Alerting Does Ping Produce?
Ping works with Qlik Sense to deliver: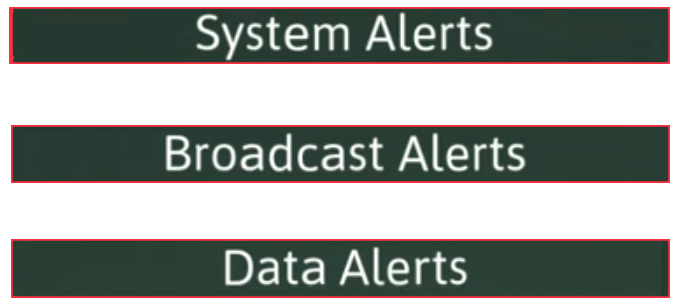 Who needs Intelligent Alerting?
Examples of business functions that might need intelligent alerts at CXO and operational level, to instantly leverage data to increase business velocity.
Click the Function of your choice to see more examples of alerts that Ping can be used for;
Ping Intelligent Alerting by Function
Use alerts to avoid a business crisis or a management issue…
Ping Intelligent alerting, by being intelligent is not going to keep you awake at night, in fact the opposite. Alerts should only inform you of things that you need to act upon, over and above everything else. Their purpose is to help you avoid a crisis and and ensure that management does not suffer the nightmare of dealing with one. Clearly Intelligent alerts can be used to manage the exceptions in a business, not all of these are bad. It is that usually the good things do not cost a business money. With Ping Intelligent Alerting you can share the good news as well as the bad.
Below you will find some examples of operational issues by function that with the correct context can cause business loss, be it monetary, service or satisfaction related. By making these situations a business priority, ie managing by exception offers the best chance to ensure that normal operations can be resumed.
Ping Intelligent alerting relies on the data to tell you what you want to know. When the condition you decide upon is met then you will be informed. It then becomes your responsibility to act.
Finance
| | |
| --- | --- |
| Measure/Insight | Action/Behaviour |
| Payment Receipt Confirmation | Be alerted when a key client has paid allowing you to release a rush order… |
| Revenue Stream | Act earlier when there is a decrease in key customer revenue |
| Operating Cash Flow | Stay cash flow positive by being alerted when the things that disrupt your profitability change e.g. overstock, exchange rates hikes or low margin orders |
| Accounts Payable Process Cost | Optimise your Accounts Payable by being alerted when DPO variance falls outside the company's cash management goals. |
| Current Accounts Receivable | Stay on top of ageing receivables by automating friendly reminder emails to your customers. |
Sales
| | |
| --- | --- |
| Measure/Insight | Action/Behaviour |
| Competitor Pricing | Land the deal before the customer has a chance to check out the competition by alerting the right person to act on significant leads |
| Improving data quality | Ensure your sales forecast is always accurate by instantly notifying you when an opportunity is saved with incomplete information |
| Improving sales velocity | Improve sales velocity and reduce the number of days it takes to close by being alerted whenever an opportunity is missing it's next touch point |
| Margin protection | Stop and renegotiate an over/underpriced quote before it's too late by being warned when margins fall outside of accepted variance |
| Client communication | Never let a prospect down and improve client results by never missing an appointment – for example when staff are absent, notify someone else to take the call |
Supply Chain
| | |
| --- | --- |
| Measure/Insight | Action/Behaviour |
| Client communication | Know whether a shipment will miss it's delivery window before it's even late, and communicate with the customer |
| Inventory management | Get notified immediately when inventory is below safety level to avoid non in-full deliveries |
| Supply chain management | Receive notifications when there's an incident effecting the supplier's route to your warehouse, so delays in drop-off can be expected and managed |
| Unscheduled downtime | Prevent manufacturing downtime by being alerted when assembly or testing fall behind schedule, allowing you to investigate root cause sooner |
| Reducing cost | Modify routes before a failed delivery attempt when a recipient advises at short notice of non-availability or changes the delivery address, reducing the cost of shipments |
Procurement
| | |
| --- | --- |
| Measure/Insight | Action/Behaviour |
| Vendor Performance Dip | Mitigate supply risks early by being alerted when vendor performance drops, allowing you to find an alternative, reliable supplier |
| Uncontrolled purchases | Avoid 'dark purchasing' revenue loss by receiving a notification when staff expenses are claimed for uncontrolled purchases, allowing you to organise the of return the item(s) and reinforce your procurement policy |
| Lead time management | Shorten lead times by ensuring the right people are notified at each step of the procurement process, from quote receipt through to payment authorisation |
| Inventory shortages | Maintain the bottom line and make sound procurement decisions by being alerted on anticipated inventory shortages |
| Potential Fraud | Spot potential fraud, embezzlement or theft by being immediately alerted when something just doesn't add up |
Customer Services
| | |
| --- | --- |
| Measure/Insight | Action/Behaviour |
| Customer satisfaction/NPS Score dips | Preserve your NPS/Customer Satisfaction scores by being alerted when it dips so you can act fast on emerging patterns |
| Key account cancellation | Win back that key account before it's too late by responding urgently to their cancellation and agreeing a mutually beneficial resolution |
| Website down | Maintain your website's reliability by taking immediate action to resolve the problems you're alerted to – before it starts affecting your customers |
| Customer complaint | Take immediate action when a complaint arises to ensure a quick resolution and the best outcome for the customer |
| Key account support ticket overdue | Avoid SLA breaches and shorten the resolution time by ensuring the correct personnel are notified at each ticket stage and when they become overdue |
HR
| | |
| --- | --- |
| Measure/Insight | Action/Behaviour |
| Absence rate | Investigate absence and call for cover if a member of staff hasn't clocked on, ensuring your organisation is always supported |
| Employee satisfaction index | Maintain a happy working environment by responding sooner to a drop in your organisation's employee satisfaction index |
| Carbon footprint | Guarantee that your organisation is playing its part in protecting the environment by receiving alerts when there are spikes in your usage of paper and electricity |
| Employee productivity rate | Resolve a sudden drop in employee productivity before it becomes a bigger problem |
| Percentage of workforce below performance standards | Address substandard workforce performance through training and guidance before it affects your business |
Ping Alerting – Free for a Year
Ping offers customers the opportunity to use Ping free for one year for two users.
After this time the product will stop working unless a subscription is in place.
If you do not have Qlik Sense then you will require a minimum of one Qlik Sense Professional subscription.
We can supply this for you as part of the trial. Please contact us for details.