Qlik Expands Real-Time Data Integration and Cloud Analytics Services for Snowflake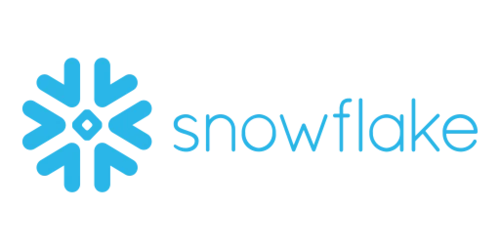 Differentia Consulting's partner, Qlik recently announced new and enhanced capabilities for Snowflake Data Cloud. These enhanced data warehouse automation services expand the ability of Qlik's SaaS platform to seamlessly feed Snowflake with near real-time data, access data in real-time, and action it for decision-making across the enterprise. Download the white paper below for more details.
Snowflake shared their excitement with Qlik's latest SaaS platform integrations:
"Customers are looking to augment their investment in Snowflake with services that accelerate the access and availability of near real-time data for modern analytics.

We are excited about Qlik's latest SaaS platform integrations with Snowflake, which can make it easier for customers to leverage near real-time data through Snowflake to improve decision-making across the organization with up-to-date insights."

Tarik Dwiek, Head of Technology Alliances of Snowflake
Qlik and Snowflake customer, Ewals Cargo Care have increased time to value and reduced ETL costs by 75%:
"Since the start of our collaboration with Qlik and Snowflake, we've seen some immense results. By moving the database to the cloud and having it work with Qlik's automated solutions, we can unlock new data sources in our data warehouse within five days, instead of 20, and create new incremental data marts in days rather than weeks. We also achieved a 75% cost reduction on ETL development.

Now not only can we run reports more efficiently, but we can also fulfil more requests. This has given us more agility, and ultimately makes the entire company much more effective, something we've been striving to do for a very long time."

Maikel Jaspers, BI Engineer at Ewals Cargo Care
Qlik enhanced its Cloud Analytics Services for Snowflake with two new features that help customers drive more value from near real-time data when deploying Qlik's cloud platform with Snowflake:
Direct Query enables users to automatically generate pushdown SQL to query Snowflake on-demand from within Qlik Sense. This combines the ability to optimise Snowflake queries with immediate access to the most recent data, while allowing for the creation of best-in-class visualisations and dashboards in Qlik Sense.
Qlik's FinOps and query optimisation analytic applications expand on Qlik's existing Snowflake usage dashboards and provide CDOs and data leaders with a comprehensive understanding of what is driving Snowflake usage and how to best optimize Snowflake workloads to improve the user experience.
Qlik also released new and enhanced Qlik Cloud Data Services capabilities for Snowflake, including:
Real-time change data capture (CDC) and movement to Snowflake including major databases, SAP, mainframe, and SaaS applications.
Data warehouse automation for model-driven code generation, which dramatically reduces the time, cost, and risk to realise the full potential of Snowflake.
Reverse ETL to replicate enriched data from the Snowflake platform back to the operational systems of record.
At QlikWorld, Qlik's recent customer and partner event, industry leaders such as ABB, Best Buy Canada, CSS, Harman, Novartis, SDI and Urban Outfitters showcased how they leverage Qlik solutions with Snowflake to activate data for insights and action.
ABB demonstrated how they combine Qlik Data Integration to feed Snowflake with SAP and other data sources to unlock the hidden value of data at scale and help create deeper insights faster.
Best Buy Canada showed how they partnered with Accenture, Qlik and Snowflake to accelerate the delivery of the initial phase of a multi-phased data ecosystem modernisation journey in the cloud.
CSS outlined how they built a modern cloud data lakehouse with near real-time data ingestion and fully automated creation of analytics structures for rapid business insights by using Qlik Data Integration with Snowflake.
SDI showcased ZEUS, their MRO technology platform, which digitizes a portion of the supply chain by leveraging Qlik and Snowflake to uniquely summarise activity for any supply chain manager.
"We're seeing continued customer success and growth in demand to leverage Qlik and Snowflake together to advance cloud data analytics strategies.

These recent new features and enhancements, including Direct Query capabilities and Cloud Data Integration Services, are part of our continued investments to innovate and help customers accelerate time to value and drive more insights and action from their data."

Itamar Ankorion, SVP of Technology Alliances at Qlik.
About Qlik
Differentia Consulting strives to encourage a supportive Qlik Community where we can share and support one another. Whether this is via events or direct introductions, please contact us to learn more.
Social Media
To stay up to date with Differentia Consulting news, please subscribe to our video feeds or follow us online:
Twitter: https://twitter.com/DCLUK
Facebook: https://www.facebook.com/differentia.consulting/
LinkedIn: https://www.linkedin.com/company/differentia-consulting/
In addition, there are some LinkedIn groups that we suggest you subscribe to;
Qlik Application Platform Global User Group – https://www.linkedin.com/groups/72977/
Qlik Application Platform UK User Group – https://www.linkedin.com/groups/1882895/
Qlik and SAP – https://www.linkedin.com/groups/1891998/
#CyberHygiene – https://www.linkedin.com/showcase/cyberhygiene/
Recommended Qlik Community Feeds
Qlik has consolidated much of its information, including self-service support information to the https://community.qlik.com site and we'd recommend that you subscribe to some of their feeds – in particular the Support Updates Blog. Finally please also have a look at qlik.dev – the Developer Portal for Qlik SaaS.