Differentia Consulting is excited to announce the ease at which Blue Yonder can be integrated into QlikView.  Whilst what goes on in the 'cloud' can be very complex connecting the predicitive analytics output back to QlikView has been quite straightforward. The retail demonstration application below shows predictive analytics being used to look at demand for melons.
Smarter predictive analytics for QlikView.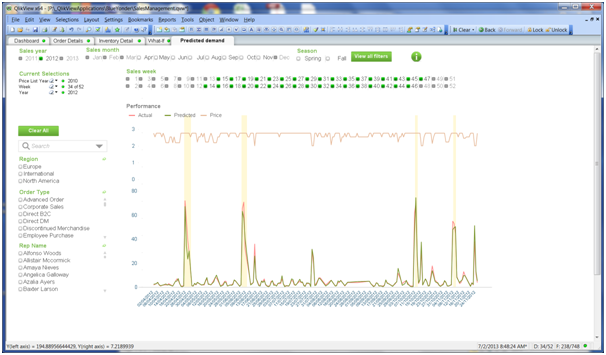 More melons needed.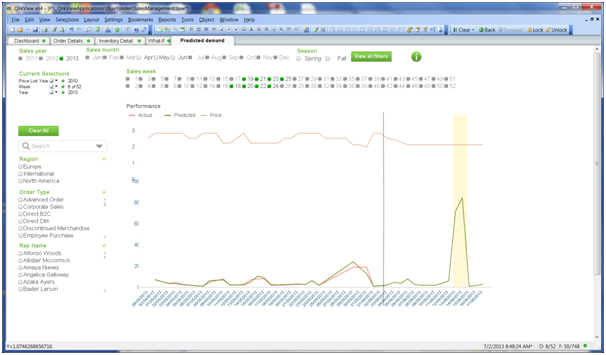 Smarter forward demand.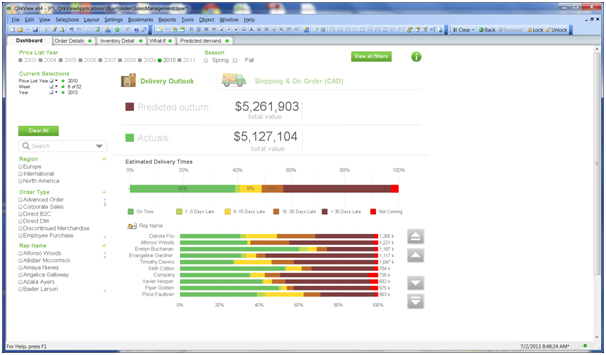 Brochure:
Download the Industrial Big Data predictive analytics white paper to share with your colleagues. The white paper looks at big machine data predictive analytics opportunities. For example GPS tracking and equipment failure, within Automotive, Telecommunication, Logistics, Manufacturing and Healthcare industries