Alan Turing Institute and Warwick Analytics Exclusively Shared Findings
The Alan Turing Institute and Warwick Analytics have exclusively shared with TM the findings from a recent study into how the use of big data and analytics will transform high-value manufacturing.
The benefits of big data are now widely accepted by companies across the manufacturing landscape, and the insights gained from big data analytics are believed to offer a competitive advantage.
However, high-value manufacturers who don't have a long-term vision will be at a significant disadvantage to their competition.
That's the findings of a recent research study carried out by Warwick Analytics on behalf of The Alan Turing Institute (ATI), which collated the views of almost 50 senior industrial executives within predominantly UK-based high-value, global manufacturing companies.
The proliferation of technology across every aspect of manufacturing, from R&D and design, through manufacturing and logistics to field servicing, has seen the volume of data rise exponentially.
Tools such as ERP; CRM; SCM; FSM, and BI, to name just a handful, are helping manufacturers identify hidden information which can be used by organisations to provide valuable insights, the report notes.
The drop in the cost of these tools, coupled with the availability of advanced big data analytics solutions via the cloud, has resulted in new adopters particularly within the small to medium-sized business community, one which was previously deterred by the high cost of investment.
Big data applications
As the study makes clear, manufacturing is no stranger to the advent of big data, with many firms already having embraced disruptive technologies to stay one step ahead and expand.
Yet a crucial aspect of big data analytics is the powerful capability it plays in offering predictive insight – making smarter, real-time decision-making an affordable business reality.
"The ability to extract meaningful insights about products; processes; production; yield; maintenance, and other manufacturing functions, as well as the ability to make decisions and take proactive action – when it matters – can deliver tremendous growth and profitability results" the report states.
The study highlights seven areas in particular where big data analytics could offer possible benefits:
Improving quality: plant managers / engineers no longer need to rely on experience and existing analytics to locate root causes or accept 'No Fault Found' issues.
Improving yield: big data tools are best for capturing machine-level information, making note of when and how often a widget is produced, and employing tools to track the time and effort required to generate meaningful output for each.
Improving warranty & customer services: by collating field product performance, service, and customer data into usable information, companies create a context by which the warranty process and customer experience can be understood, controlled, and managed.
Increasing production throughput: big data and analytics tools segment production to better understand what widgets are easier to produce, and why.
Speeding up time to launch: the conditions that lead to the very best outcomes can be measured and reproduced on a regular basis to maximise production throughput.
Predicting &/or preventing maintenance: anticipation of the needs for machinery maintenance and replacement is increasingly of great value to manufacturers.
Improving or maintain supply chain operations: an organisation's supply chain is rich with data, and it's also a large cost component. Combined, these facts mean that advanced analytics can become a powerful, strategic weapon for supply chain optimisation.
Key findings
The study presents a number of pertinent insights, including:
41% of those surveyed are currently at the experimental stage, beginning to research and understand big data architecture and the potential business value; a figure expected to fall to just 11% within three years.
Worryingly, however, 50% of those polled stated they didn't clearly understand the difference between business intelligence, big data analytics, and predictive analytics. Coupled with the result that an equally small number have a clear idea of business benefits potentially available through the use of big data solutions, it is clear there's still much to do before big data experience widespread adoption.
When asked to rank the main technical inhibitors to adopting big data analytics, data being spread among too many systems, which take too long to join and transform, came top, followed by concerns over the quality of data and the amount of time required to clean it.
Other technical inhibitors included key data being unstructured; a lack of the right data; technology being too new/unproven; problems associated with having too much data, and answers being too difficult to understand and/or implement.
When asked to rank the main business inhibitors to adopting big data analytics, a lack of proper sponsorship within the organisation was the primary concern, closely followed by the lack of a proper business case and a lack of specific data analytical skills.
Other business inhibitors included cultural barriers, a lack of specific IT/data curating skills, and too much effort required to get something off the ground.
92% of those interviewed expect a more than 10% business improvement with the use of big data analytics.
Current & future adoption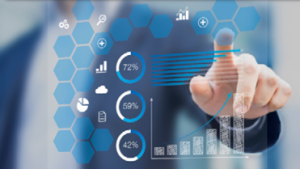 However, a far smaller amount have started to get valuable insights and real business value from the available data.Everyone, whether involved in manufacturing or not, is astutely aware of the amount of data now being collected and made available, and large swathes of companies have started to collect, store and – to some degree – analyse it.
"Clearly, designing a company-specific strategy and implementing a carefully planned predictive analytics initiative are complex undertakings that require significant investment of time and effort," the report concludes.
A crucial initial step for those manufacturers which want to leverage advanced analytics to improve yield is to consider how much data the organisation has at its disposal. Many companies collect vast troves of process data, the report continues, but typically leverage it for tracking purposes, not as a basis for improving business processes.
"Big data allows organisations to create highly specific segmentation's and to tailor products and services precisely to meet those needs.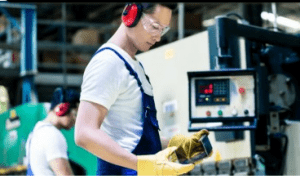 "Manufacturers are using data obtained from the use of actual products to improve the development of the next generation of products and to create innovative after-sales service offerings.
"Manufacturers have tremendous potential to generate value from the use of large datasets, integrating data across the extended enterprise and applying advanced analytical techniques to raise their productivity both by increasing efficiency and improving the quality of their products.
"However, the reality is that very few of today's manufacturers are close to this vision yet."
Source: 2 Aug 2016, The Manufacturer by Jonny Williamson