This event has now concluded. For our latest events, please refer to our events page:
Differentia Consulting at Qlik at Unit4 Financials Coda Conference 2017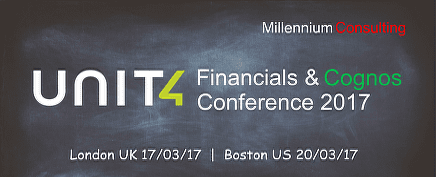 Date: 17th March 2017
Venue: London
This will be the biggest event of the year to discover the benefits of upgrading your Unit4 Financials (Coda) software and find out more about implementation strategies. Differentia Consulting will be presenting how Qlik's platform-enabled visual analytics complements Unit4 Financials (Coda) and offers a central BI/analytics & reporting solution that is easily and quickly implemented, allowing for more informed decisions to be made faster.
Our Qlik consultants will be demo-ing our Smarter.U4F for Unit4 Financials CODA dashboard applications which also combine data from other data sources including other instances of CODA, Salesforce etc. Unit4 Financials customers across the UK are using Qlik to report over their data, resulting in deeper insight and faster decision making.
Please click below to see our Smarter.U4F page: