This event has now concluded. For our latest events, please refer to our events page:
How the Energy Industry uses Geospatial Analytics
Whether you're in utilities, oil & gas, pipelines, or selling to end users, exploring your operational data with interactive maps provides a needed edge in today's competitive market.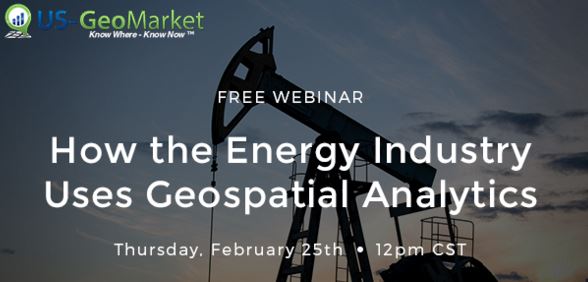 Date: 25th February 2016
Time: 12 – 1pm CST
In this live webcast, learn how market leaders are using geospatial analytics to:
– Monitor operations both upstream and downstream
– Analyse remote sensor data for preventive maintenance
– Drill down from marketing or production territories to individual locations
This webinar will present best practices in integrating Esri maps into your QlikView or Qlik Sense dashboard.
Differentia Consulting are a Qlik Elite Solution Provider and ESRI partner, promoting this webinar on behalf of GeoMarket.
Unable to attend? Visit the following page for more information: