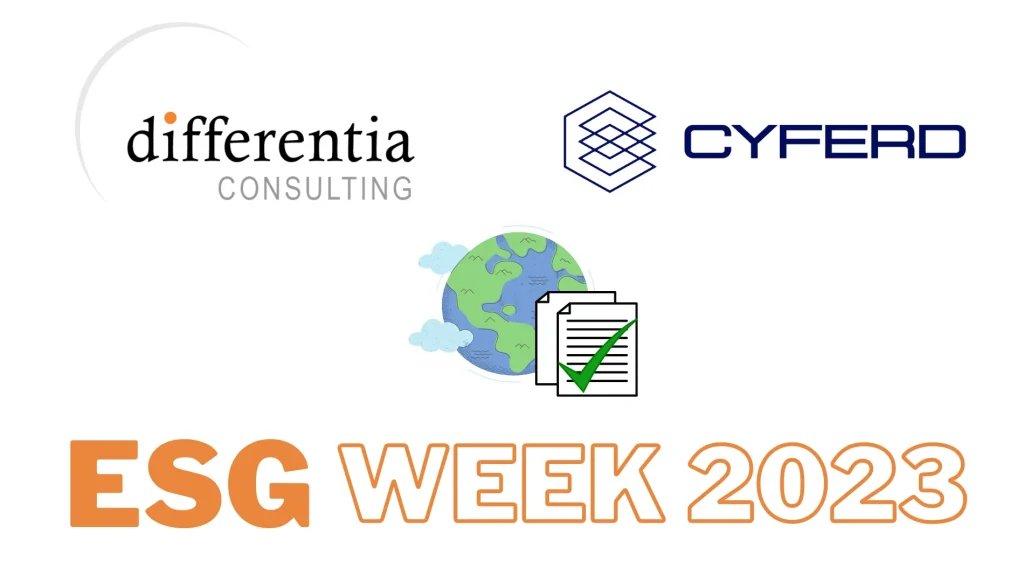 Differentia Consulting Presents: ESG Week 2023
Daily ESG streams 12PM February 13th-17th 2023
Differentia Consulting and partners are live streaming a week of ESG information, from ESG subject matter experts. Our ESG Solution partners Cyferd, Qlik and Inphinity will be showcasing their solutions to get you up to speed with your ESG reporting and data management. We also have a special video to set the scene from Doug Ryder, professional cycling general manager at Team Q36.5. Doug will be sharing the unique story of the team (formerly Team Qhubeka) their vision on being data driven as well as how they've adopted Qlik with Inphinity to measure everything that the team does as they track to becoming carbon neutral. During the remainder of the week you can:
Enjoy live streams and the chance to learn from ESG experts every lunchtime over the course of five days: February 13th-17th 2023, and replays February 20th-24th 2023.
Subscribe and start your ESG week
It's streaming live every lunchtime, it's free, and you'll learn about the latest solutions for ESG. Differentia Consulting will be live at 12 PM every weekday on LinkedIn, YouTube and Facebook. If you are subscribed to one of our accounts below then you can watch each day. It is as simple as that.
ESG Week schedule
Where is ESG Week being streamed?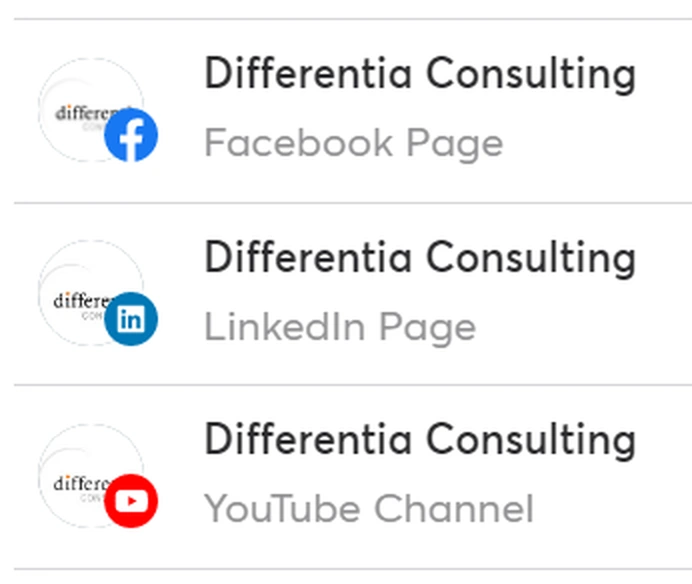 How do I join?
Unlike gated webinars where your details are captured and registration links provided, for live streams you will need to add your calendar reminder to ensure you are at the live stream event for 12PM each day.
What do I need to do?
Visit one of the following pages just before 12PM each day, and our stream will start at 12 sharp. While you are there you might want to follow and subscribe…



Who is ESG Week for?
ESG Week offers a mix of technologies and ideas that are suitable for those in many different roles in an organisation that are managing ESG, sustainability, governance, and compliance. As ESG covers such a wide remit we feel the content to be applicable to: heads of IT & Data, heads of Finance, heads of Change, heads of Compliance, Sustainability managers, Compliance & Security officers, heads of Reporting, and Application managers. Please share this page with your colleagues.
Don't want to miss out?
Not able to attend ESG Week? Enter your details, or those of your colleague(s) below and after ESG Week we will email you links to the video replays, alongside an ESG Week report, that will capture the week's most important information.
Tags: #Environmental, #Social, #Governance, #Sustainability