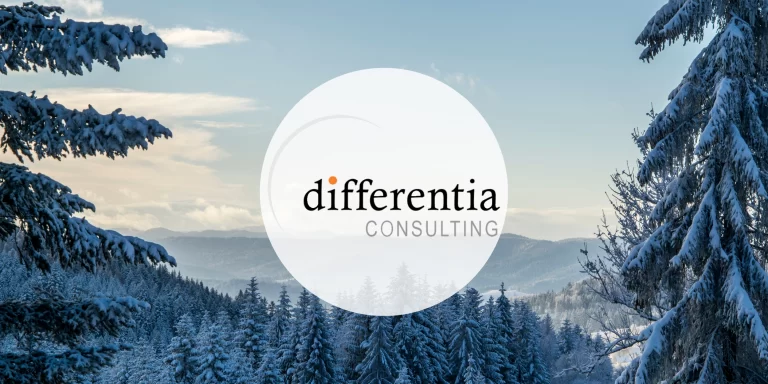 Don't be left out in the cold during your Year End IT Change Freeze.
As we head into the darker winter months, let Differentia Consulting enlighten you by bringing some new ideas to your analytics table.
Many customers face a quieter period as 2020 fast approaches, and others are restricted by an end of year IT change freeze. Contact us now to explore a fresh and exciting start the new year.
Below is just a selection of the ways in which you can leverage this window of opportunity:
Strengthen your 2020 BI vision with a Qlik workshop, review or health check

, and ensure you start 2020 as you mean to go on. Performant, efficient and successful.

Let us help you kickstart your journey with a prototype build if you're looking at Qlik for the first time. So you can add business value from day 1.

Fill those key skills gaps by undertaking some end-of-year training, because everyone can learn something new.

Organise a demonstration of

Ping Alerting

.

Enabling data and system-triggered alerts straight to the key people in your organisation, but without the need to even open an app

.

Review some of our other cool products such as

TimeXtender

so you can modernise and maximise your BI suite in 2020. Or let us show you

Qlik Data Catalyst

,

because simplifying data

governance and 

insights doesn't need to be a challenge

.

S

urface some of your apps in a secure Blackberry mobile environment for the first time.
Enquire about Data Literacy and how this game-changing program led by Qlik could transform your business

by all employees.
Or how about you just call us in for a casual fire-side chat about your business challenges and ideas? We are here to help.
Many managers will be offering their staff time to innovate and learn something new during their end of year IT change freeze. Imagine surprising them for the new year and possibly offering them a strategic differentiator for 2020. 
For more information, and to find out how you can make the most out of your year end freeze 2019, please connect with your Account Manager or email us at [email protected].
Articles #SmarterBI Qlik Services