Smarter.SAGE powered by Qlik
Introducing SAGE dashboard applications, Smarter.SAGE
Smarter.SAGE, Sage Financials dashboard applications powered by Qlik. Our dashboards tailored for Sage Financials analysts and managers allow users to address their need to report from dial to detail on a timely basis. Supported by a Self-Service BI data centric QlikView or Qlik Sense architecture. These offering an added value of accelerated time-to-report, time-to-decide, and time-to-value. Delivering operational excellence and competitive advantage to our clients.
The pre-built dashboards enables users to connect SAGE data in hours and deliver immediate value. Smarter.SAGE comprises of a suite of extensible Dashboard Application Templates that immediately improve visibility into some of the most critical SAGE functional areas including Sales, Accounts Receivable, Accounts Payable, General Ledger, Manufacturing*, Procurement* etc. (*future release)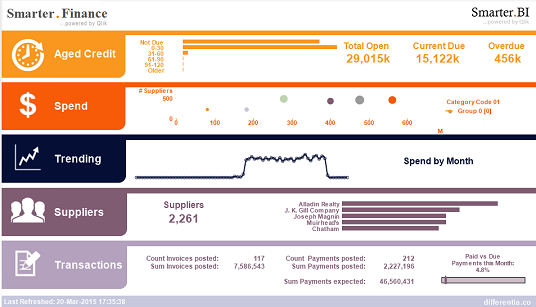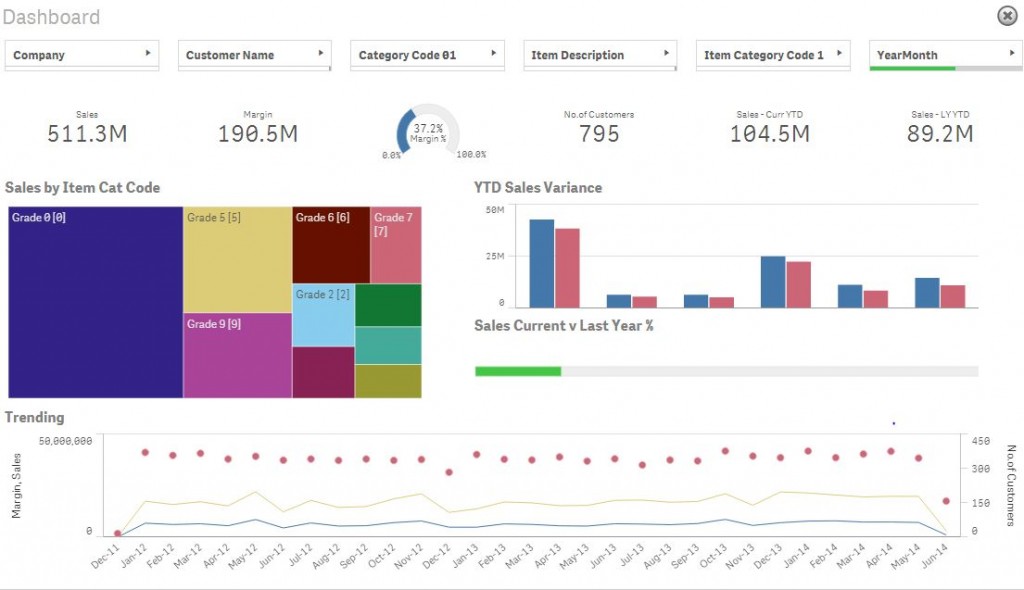 Why Smarter.SAGE?
Smarter.SAGE improves the depth and speed of visibility into your SAGE Financials and ERP data, to enable better decision making.
Each application template includes a validated pre-built data model to enable you to connect to all the appropriate tables within your implementation of SAGE, with just a few hours effort.
The intelligent 3-tier architecture provides on-demand access and real-time insight into all of your SAGE data without impacting the performance of the SAGE transactional system. It also performs all the necessary transformations to deal with the idiosyncrasies of your version of SAGE (eg Salesforce Table structure).
The aim of all Smarter.BI applications is to help users look at data when they need to and not have to execute reports or indeed dump data to excel for analysis. Smarter.SAGE is great when time is critical and you need answers, further it is packaged to be deployed with limited implementation services. It scales from a single user to your entire community of users.
Start your SAGE BI / Analytics journey
with Smarter.SAGE
To understand how Smarter.SAGE powered by the Qlik Data Analytics Platform can help your business get in touch today.
Request more information or a demo