ZenOptics Partner | Differentia Consulting
ZenOptics partner Differentia Consulting is a UK ZenOptics partner and BI specialist consulting firm with offices in England, Scotland and Wales. Differentia Consulting is a global award winning, Qlik Elite Solution Provider.
Differentia Consulting offers Qlik customers a platinum level of service. Delivering Qlik Solutions, Software & Services to 500+ clients and Qlik OEM partners, most are users of tier one ERP/CRM systems namely; Oracle, SAP, Salesforce.com as well as Microsoft based technologies.
Differentia Consulting have enabled customers from a range of industries to adopt Qlik – a powerful data exploration platform. Qlik provides self-service interactive analysis, innovative visualisations that accelerate discoveries, AI-powered conversational analytics, and a dynamic mobile-friendly design so that you can discover actionable insights, even on-the-go.
Differentia Consulting; helping you to deliver success:
Your success is our success. We're not satisfied until you've achieved all your business objectives with Qlik and other reporting tools. And not just the ones you expect. We're passionate about helping you discover and realise outcomes you never dreamed possible by helping you unlock the maximum value from our software and services now and ongoing. We continue to work with our clients to ensure that their solution delivers to meet the needs of the business.
Differentia Consulting, making the difference with…
ZenOptics Services:
All Enterprise Reporting in ONE PLACE
BI Steward – Governance
Business User – Productivity
IT Management – Cost Optimization
Would you like a single interface to all of your analytics assets? ZenOptics provides direct access to all analytics assets, including reports, dashboards, spreadsheets, applications, and data. Contact Differentia Consulting for assistance to start your ZenOptics journey…: [email protected] . Otherwise we look forward to providing you support and assistance when you are ready.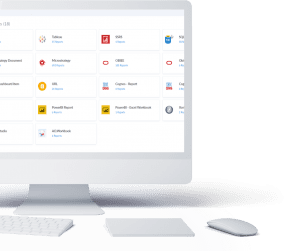 Or let us know how we can help you:
Your ZenOptics Partner | Differentia Consulting
ZenOptics for Qlik Visit out Qlik site Download Qlik – FREE Version
To understand how the ZenOptics Platform can help your business gain competitive advantage by showing you the whole story in your organization get in touch with Differentia Consulting, a ZenOptics partner that provides long term commitment to the clients we work with. Call us on +44 1494 622 600 or email [email protected]