Splunk turns machine data into answers.
Regardless of your organization's size and industry, Splunk can give you the answers you need to solve your toughest IT, security and business challenges—with the option to deploy on-premises, in the cloud or via a hybrid approach.
Why Splunk?
Ecosystem
You need to be able to get insights from all of your data, so Splunk has a robust ecosystem of partners to ensure you can access and get value from the data generated by your existing technologies.
Artificial Intelligence
We've integrated artificial intelligence across the Splunk platform and our premium solutions to help you automatically detect anomalies, predict future outcomes and sift through noise so that you can focus on what's most important.
Privacy and Security
When working with Splunk, you can trust your data is private and secure. Security is a key part of our product design and development. We train all Splunkers on secure data handling and comply with international and industry standards.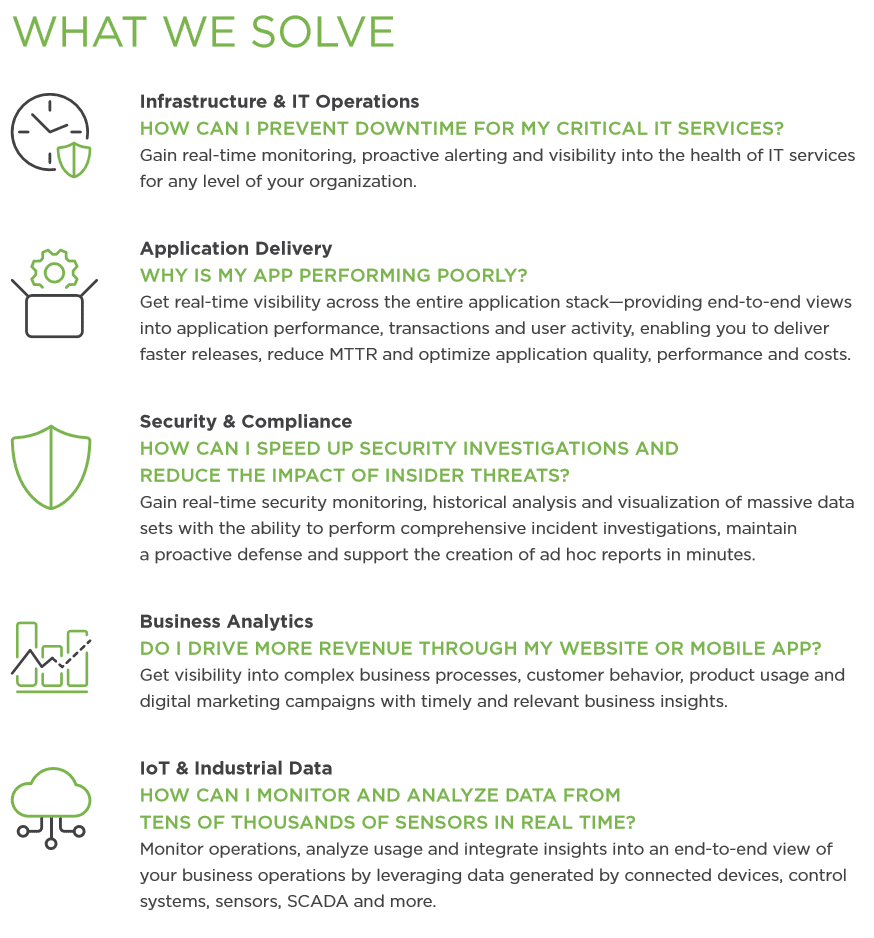 What is Machine Data?
Machine data is generated by everything that powers your organization—including applications, infrastructure, security software and the Internet of Things. It's complex and voluminous, growing at
50x the rate of traditional business data. And it contains valuable insights, if you're able to make sense of it. That's where Splunk comes in!
…Splunk turns machine data into answers

Start your Machine Data #SmarterBI journey with Splunk
Differentia Consulting provides #SmarterBI solutions offering full life cycle services and complementary business discovery solutions.
Call us on +44 1494 622 600 or email: [email protected]