First Regional Office, in Cardiff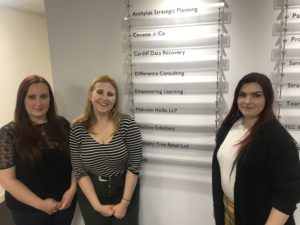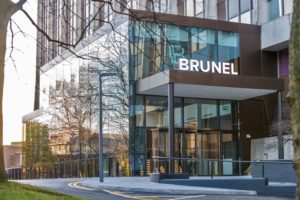 Differentia Consulting is pleased to announce the opening of it's first regional office, in Cardiff.  As an IT Management Consulting company our clients often appreciate a local relationship. Having an office based in Cardiff is expected to benefit our clients based in Wales and all of the South West. The office officially opened on July 1st. The office will be staffed by a cross section of our staff, primarily focused on our Qlik Business Intelligence solutions. Servicing requirements from basic dashboards and analytics to enterprise wide data-driven business transformation.
Differentia Consulting, formed in 2002, was founded in the south west, near Bath, and moved to offices in Stokenchurch (J5 M40) to be more centric across the South of the UK.  In January of 2019 the management team agreed a strategy to open regional offices to service the growth in our Managed Services business.
The office in central Cardiff will cover all major services that we offer in our core business intelligence business. Customer Care will also centred in the Cardiff office.
With the growth of Differentia Consulting's  business/digital transformation managed services offerings, and with the south west being where many of our clients have their IT departments that look after analytics, it makes sense to have operational capability in the region. Not only that, the Universities in the region are producing graduates that have relevant skills that allow us to recruit locally, as part of our graduate development programme. Working in partnership with clients and having skills that are local, we look forward to serving the south west with the same level of quality and service that our clients need for them to remain competitive in a rapidly evolving world.
"Recently we held the first Qlik Analytics World Tour event in Cardiff. This for me, was a very proud day as I knew then that having an office in Cardiff would be great for Wales and South West Clients, and especially our Customer Care team. We are all based locally and very excited about the new office." Donna Hopkins – Head of Customer Services and Customer Care at Differentia Consulting.
For more information on how Differentia Consulting can assist your business or organisation adopt a data driven approach to digital transformation please email [email protected]
Our Cardiff office location can be found here.