This event has now concluded. For our latest events, please refer to our events page: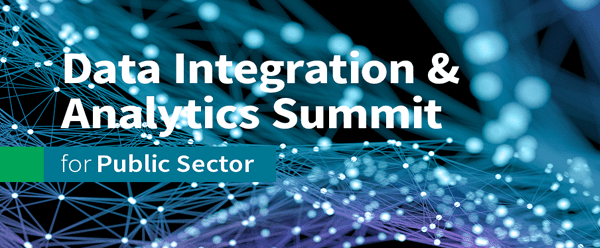 With the increasing pressures of budget cuts, the 'do more with less' mantra and the challenge of managing multiple and siloed data sets, the need for digital transformation in the Public Sector has never been so prevalent.
Saving Lives & Transforming Efficiency: Unlocking All the Value in your Data
Differentia Consulting are sponsoring the Qlik Public Sector Analytics Summit on the 12th of February 2020 in Birmingham.
Learn how Qlik is at the forefront helping Public Sector organisations to save lives and transform efficiency by unlocking the value in their data.
The Qlik Public Sector Data Integration and Analytics Summit offers an opportunity for collaboration and helps unlock the value in your data to deliver the insights you need to efficiently improve services and deliver on your mission.
What you'll get out of the day:
See live apps and pick up 'tips and tricks' from existing customers
Be inspired by Qlik's Industry experts and their sector knowledge
Meet and hear from a wealth of peer-to-peer thought leaders, experts and organisations
Learn from other leading Public Sector organisations regarding their Qlik journeys and how to lead with data
Meet Qlik partners who can fast track your analytics progress with their expertise
Differentia Consulting invites you to join us at the Qlik Public Sector Data Integration & Analytics Summit
Date: Wednesday 12th February 2020 
Time: 9:30am – 4pm 
Location: Birmingham Conference & Events Centre
Hill Street, Birmingham, B5 4EW
Qlik is raising awareness about the lack of Data Literacy in the world, specifically the USA and invite you to have a free data literacy check.