Back to Events Register for Qlik Sense SaaS Workshop EBOOK – 6 Questions to Ask Yourself When Choosing a Marketing Analytics Solution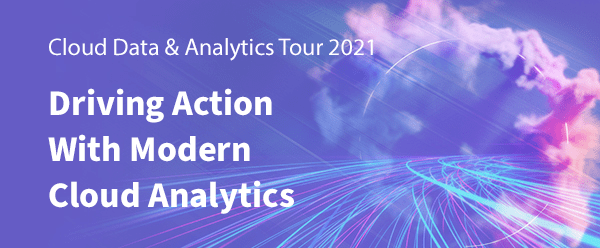 Ready to steer your business towards data-informed growth?
Our Cloud Data & Analytics Tour is the perfect place to start your journey.
We'll dive into the latest trends in modern data analytics, demonstrate an array of real use cases and show how to drive deep insights with action from your data. We will provide you with pragmatic advice on how to operate in a Cloud-first environment, enabling to you rapidly deliver value from being data-driven.
Join us to:
Navigate a path to cloud for your analytics
Discover how to launch, scale and get remarkable results from your cloud analytics faster
See first-hand previews of exciting new Qlik features
Learn about Qlik's real-time data integration capabilities ? enabling you to connect to different data sources
Take a deep dive into building Apps in Qlik Sense
Find out how to seize business moments, through informed action
Don't miss out. Save your virtual seat today!
9th June 2021, 13:00 – 15:00 BST
This event has now closed for registrations, however, you can view the content on demand by registering here.
Register for Qlik Sense SaaS Workshop
About Qlik
Helping you lead with data
Qlik's vision is a data-literate world, one where everyone can use data to improve decision-making and solve their most challenging problems. Only Qlik offers end-to-end, real-time data integration and analytics solutions that help organizations access and transform all their data into value. Qlik helps companies lead with data to see more deeply into customer behavior, reinvent business processes, discover new revenue streams, and balance risk and reward. Qlik does business in more than 100 countries and serves over 50,000 customers around the world.

Data Literacy – Why it is important to us all
Take the one minute Data Literacy survey
Differentia Consulting is supporting Qlik in raising awareness about the lack of Data Literacy in the world.
We invite you to have a free data literacy check. Qlik Free Data Literacy check