This event has now concluded. For our latest events, please refer to our events page:

Differentia Consulting at Qlik's 2020 BI Trends: Analytics Alone Is No Longer Enough Webinar
Date: Tuesday, 14th January 2020  
Time: 10:00 AM UK / 11:00 AM CET
Location: Webex (details to be confirmed post-registration)
Technology is getting more powerful every day. We have countless ways to collect information and connect people, yet the world has become more fragmented than ever before. It's ironic? and it's holding businesses back.
When it comes to data, analytics is no longer enough. You need both synthesis and analysis to find meaningful insights in the masses of data available. And those who embrace both will be primed to lead the way.
Join us on January 14 for this webinar, where Qlik® will reveal the top-10 trends in data and BI, including:
How data management methods like DataOps and self-service make analytics more agile
The importance of data literacy as a service
Why ethical computing is crucial
What synthesis looks like and how active metadata catalogs will act as the connective tissue
Wondering what else 2020 has in store for data & BI? We would like to hear from you. Please click below to register.
You can also email us at [email protected] for more information about this webinar.
If you're interested in discovering more about the benefits that Qlik could bring to your organisation,  get in touch with us at [email protected].
Differentia Consulting also holds regular customer days and events where you'll have the opportunity to:
Hear from and speak with Qlik experts from Differentia Consulting and members of Qlik
Listen to success stories from Qlik customers who have used Qlik products to overcome their challenges with data analytics
Network with other Qlik customers and Qlik enthusiasts
Our next customer day is planned for 11th March 2020 and we would love to welcome you there – see more on our events page.
Articles #SmarterBI Data Literacy #envision2020 BI trends for 2020
Data Literacy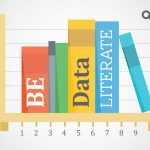 Data Literacy – Why it is important to us all
Take the one minute Data Literacy survey
Differentia Consulting is supporting Qlik in raising awareness about the lack of Data Literacy in the world.
We invite you to have a free data literacy check. Qlik Free Data Literacy check
Newsletter
If you would like to be kept informed about Differentia Consulting News and Events then please sign up to our newsletter at the end of the page. Thank you.