Web App
Our web-based application works in any browser. It allows you to easily store and manage all your content online. It also lets you  share files and access documents from anywhere.
Manage Content Intuitively
Add, view, edit, and organise files in a familiar folder structure.
Share Files Securely
Share files and folders with anyone using web links.
Work Together
Easily invite others to share and comment. You can even create new content together with Box Notes.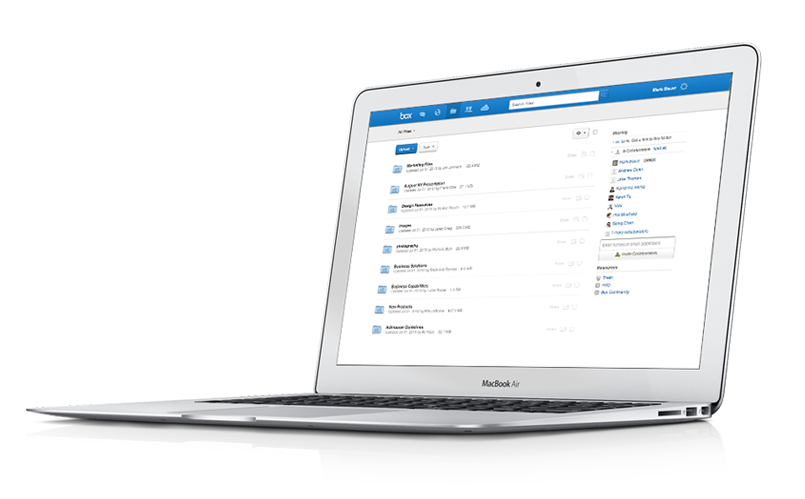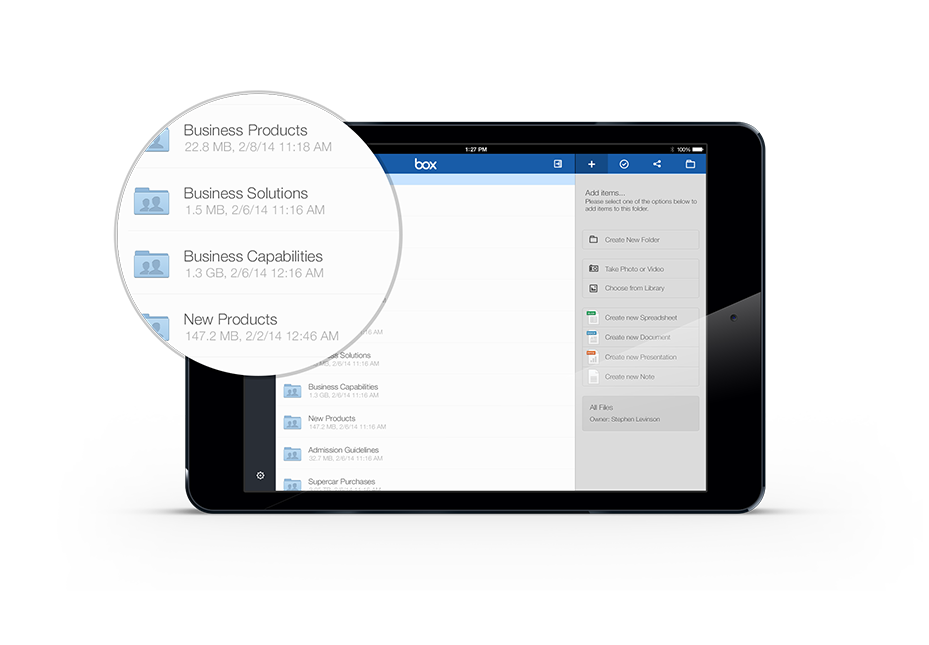 Access Files on the Fly: Mobile Apps
No matter what device you choose, get fast, easy access to documents, project plans, presentations and videos. Always have the latest pitch for your customers, on- or offline.
For iPhone and iPad
Get the best content viewing and collaboration experience available today for your iOS device.
For Android
Pack the power of complete with file preview, search and offline access in a top-rated app for any Android device.
Other Devices and EMM Solutions
We have you covered with apps for Windows and BlackBerry devices, integrations with partners like AirWatch by VMWare and MobileIron.
Stay in Sync: Desktop Apps
Do more with your desktop using productivity apps.
Sync Files to Your Desktop
Automatically sync files between the Box website and your computer using Box Sync.
Put Office Applications to work… for Microsoft Office and Google Docs
Box helps you open, edit and share files directly from your most commonly used applications.
Get Rid of Email Attachments
Share links to files from within Microsoft Outlook.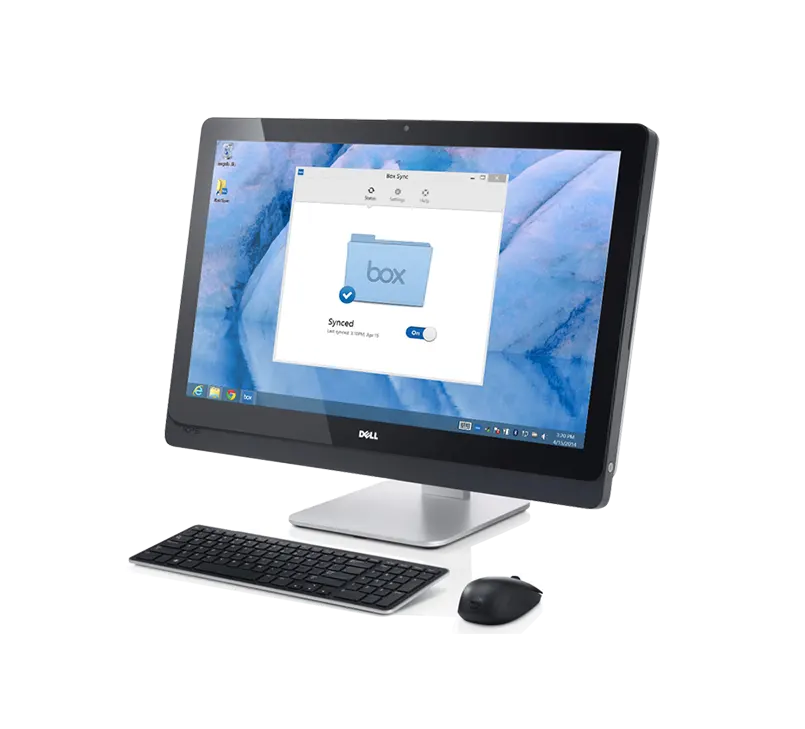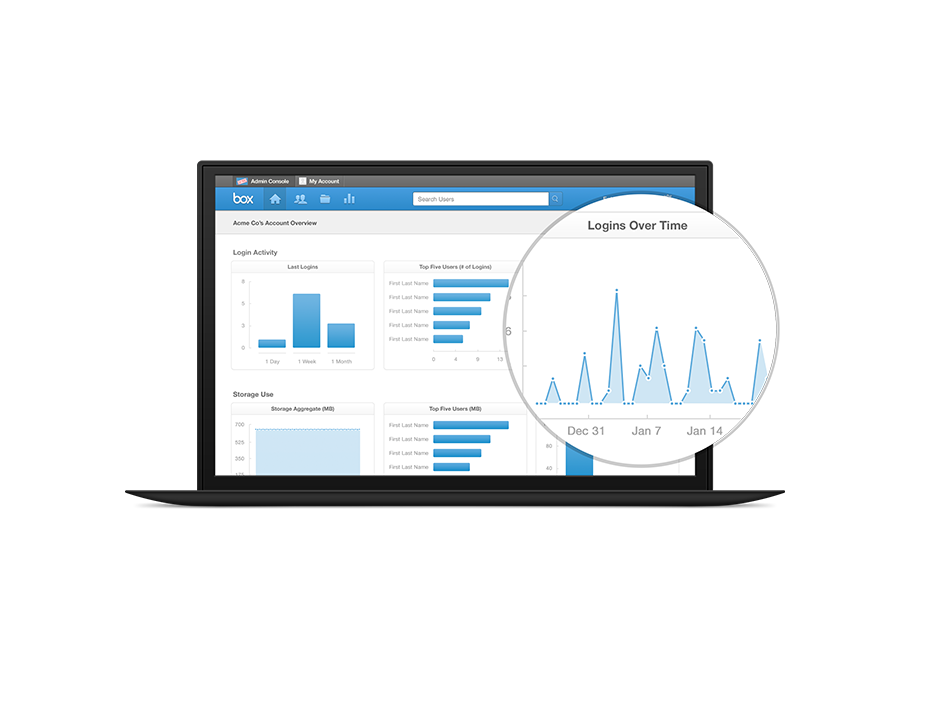 Management and Security: Admin Console
Box makes it easy for administrators to maintain a central view of all content and users in their account through a powerful admin console.
User and Access Management
Add users, set permissions, enforce security, create groups and apply company branding.
Content Policies and Automations
Create simple workflows for repeatable processes and protect against unwanted sharing or data loss.
Comprehensive Reporting
Run content and user activity reports instantly.
Differentia Consulting offers secure content management and collaboration
We can provide the most relevant and pioneering solutions to meet the needs and size of your
organisation. 
Call us on +44 (0) 1494 622 600 
or email [email protected]
Request more information or a demo