Qlik and Alteryx
With business analysts increasingly called upon to perform advanced analytics, technology is needed for them to get deeper into the business issues and follow up questions that need to be answered to make the right decisions. Together Qlik and Alteryx provide this technology at the scale companies need to get the answers in an accessible and intuitive way.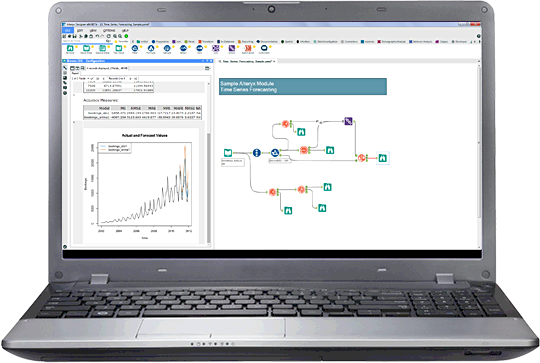 Qlik and Alteryx provide:
Speed to Insight Accelerating data preparation and the delivery of advanced analytics to business users in a self-service, searchable BI & discovery environment
Power to Analysts Putting the power of advanced predictive and spatial analytics in the hands of business users making those analytics easier to explore
Reducing IT Burden Addressing the common customer requirements for lines of business to perform their own analytics and reduce the burden on IT
This has led to organisations finding that more business analysts are able to provide deep analytical insights, providing answers from data that drives innovative decision making.

Download Alteryx and Qlik: Using Advanced Analytics to Fuel Business Discovery
Start your Analytics/Data Blending journey
with Alteryx
To find out how Alteryx can help your business, get in touch today.
Call us on +44 1494 622 600 or email [email protected]