Be empowered with Alteryx to develop analytics that lead to deeper business insights.
Embrace data-driven decision making across your organisation by sharing the resulting insight with other departments and decision-makers. Give others the power and flexibility to run their own apps and customise the output to their own needs. Free up time for analysts to focus on getting the insight to support the next business decision. Alteryx Server delivers a comprehensive solution for analytics that enables you to share your analytic applications with business decision-makers and empower everyone within your organisation.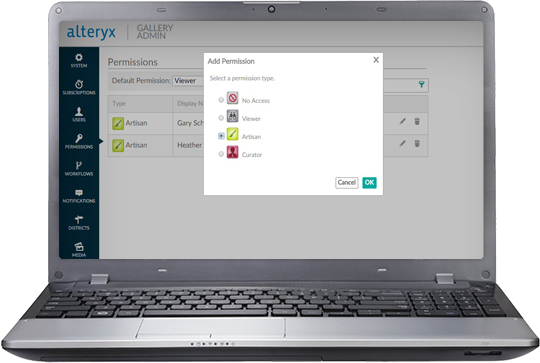 Host Your Own Gallery:
Alteryx Servers enables you to publish and share analytic applications within your organisation using all of the field-proven functionality of the Alteryx Analytics Gallery. Alteryx Analytics Gallery can be deployed on a single machine or spin up a multi-node environment as business needs require
Configure your private Gallery
Brand your private Gallery
Configure each machine in your network
Schedule Analytics:
Alteryx Server allows you to schedule and run analytic workflows as needed to generate reports and refresh data sets.
Schedule jobs from Alteryx Designer
Modify scheduled modules
View the progress of running jobs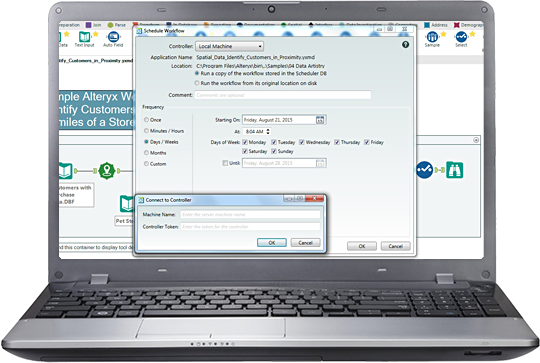 Start your Analytics/Data Blending journey
with Alteryx
To find out how Alteryx can help your business, get in touch today. 
Call us on +44 (0) 1494 622 600 
or email 

[email protected]
Request more information or a demo