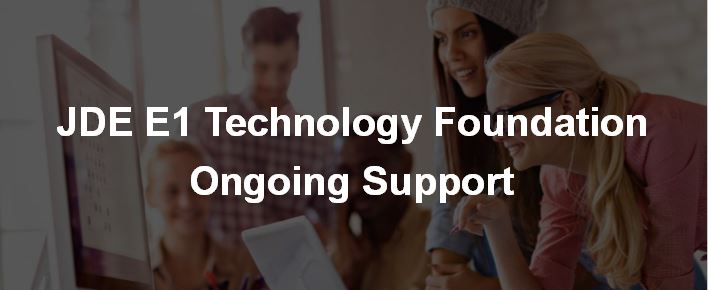 With Oracle's ending of OEM maintenance support of JDE Enterprise One Technology Foundation on 30 September 2016 there has been much discussion, rumour and debate about the best course of action to be taken by users of the IBM Websphere Application Server component.
Differentia Consulting has a long pedigree within the JDE ERP arena advising clients on implementation and upgrades since 2002.
Three things are clear:
It is always wise to run your business on fully supported and maintained core software
Oracle have not ended certification of the IBM Websphere products with EnterpriseOne, merely their OEM resale and maintenance support
Most users should not need to undertake massive changes to their core systems or support to ensure continuity of service
For many, if not most Technology Foundation Users with licenses purchased through Oracle are:
the easiest
least disruptive
and least risk
An option should simply be to transfer their Websphere maintenance support and licenses from Oracle (reducing their Oracle support costs at the same time) to direct with IBM.
IBM even have a special offering to contain the cost of doing so.
Contact Differentia Consulting now for free advice on continuing Websphere maintenance support for JDE Technology Foundation.